ACTO Conference 2019
The Human Tapestry: Challenge.  Illuminate.  Celebrate.
Keynotes & Speakers
KEYNOTE SPEAKERS
We are delighted to announce the following Keynote Presenters for the Conference:
Featured Keynote: Dr. Robin DiAngelo: Seeing the Racial Water
Dr. Robin DiAngelo, NY Times Bestselling Author of White Fragility: Why It's So Hard To Talk To White People About Racism  and her special guest for a unique post-presentation dialogue: Natasha Aruliah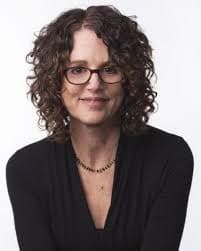 As a self-identified "white person who speaks to white people about racism", Dr. DiAngelo speaks in a way that is deceptively simple and mind-blowingly clear about a topic which is often rife with discomfort, fear and anger.  She will speak to us about why as educators and as coaches, it is imperative that we work to create self-awareness and understanding within ourselves and in our trainees about the systemic issues that impact us all.
Other books by Dr. Robin DiAngelo: What Does It Mean to be White? and Is Everyone Really Equal?
Dr. DiAngelo is Affiliate Associate Faculty of Education at the University of Washington. Her area of research is in Whiteness Studies and Critical Discourse Analysis. She is a two-time winner of the Student's Choice Award for Educator of the Year at the University of Washington's School of Social Work. She has numerous publications and books. Her book Is Everybody Really Equal?: An Introduction to Key Concepts in Critical Social Justice Education, (co-written with Özlem Sensoy) received both the American Educational Studies Association Critics Choice Book Award (2012) and the Society of Professors of Education Book Award (2018). In 2011 she coined the term White Fragility in an academic article which has influenced the national dialogue on race Her book, White Fragility: Why It's So Hard For White People To Talk About Racism was released in June of 2018 and debuted on the New York Times Bestseller List. In addition to her academic work, Dr. DiAngelo has been a consultant and trainer for over 20 years on issues of racial and social justice. She has worked with a wide-range of organizations including private, non-profit, and governmental.
What does it mean to be white in a society that proclaims to be multicultural yet is deeply divided by race? Dr. DiAngelo will describe the way race shapes the lives of White people, explain what makes racism so hard for White people to see, overview the dynamics of white fragility, and identify how White people can build their stamina to work towards greater racial equity. Weaving information, analysis, stories, images, and familiar examples, she provides the framework needed to develop white racial literacy. Although the focus is on white racial identity development, people of color may also find the analysis valuable as it is one that is rarely affirmed or provided in mainstream society.
Dr. Robin DiAngelo Video
Dr. Robin DiAngelo's Website
Dr. Robin DiAngelo & Natasha Aruliah – Building Bridges across Racial Divides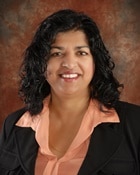 Natasha Aruliah, a woman of colour, and Robin DiAngelo, a white woman, will have a cross-racial dialogue on how the forces of systemic racism shape all members of society, albeit in different ways depending on their racial positions. Natasha will share the experience of racialised folk, the challenges they face, what they want from white people, and how white people can respond. Robin will discuss how white superiority shapes white people, common white patterns, and how white progressives in particular collude in racism. They will share the challenges in building authentic cross-racial relationships. Finally, they will explore how the coaching profession can better serve students and clients of colour and what white educators and coaches need to understand.
---
Opening Keynote: Monique Gray-Smith: Discovering the Stories Within Us
Monique Gray-Smith, Award Winning Author, International Speaker & Consultant
Author of: Tilly: A Story of Hope and Resilience and Speaking Our Truth: A Journey of Reconciliation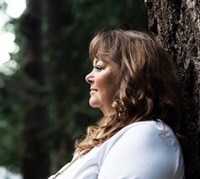 Monique Gray Smith is a proud Mom of fifteen year old twins.  She is an award-winning, best-selling author and sought after consultant. Monique's first published novel, Tilly: A Story of Hope and Resilience won the 2014 Burt Award for First Nation, Métis and Inuit Literature. Since then, Monique has had 5 books come out, including Speaking our Truth: A Journey of Reconciliation. Speaking our Truth has won numerous awards, is a a Canadian Best Seller and a finalist for the TD Canadian Children's Literature Award. It continues to be used across the country as a tool to educate the hearts and minds of both young and not so young readers. Monique's latest release, Tilly and the Crazy Eights is an adult novel about an epic road trip that reminds the reader of the power of the human spirit and that love is medicine. Monique is Cree, Lakota and Scottish and has been sober and involved in her healing journey for over 28 years. She is well known for her storytelling, spirit of generosity and focus on resilience.
In this dynamic and inspiring keynote, Monique will share her personal story of recovery, including over 28 years of sobriety and how this journey led her to reconnecting with her culture and becoming a writer. As a woman of mixed heritage, Cree, Lakota and Scottish, Monique understands both the complexities and the gifts that diverse cultures, languages and ways of being and knowing influence one's life journey. During our time together, we will explore such questions as:
What role does culture, language, connection to the land, water and stars have in my life, my coaching practice and my role as a trainer?
What don't you know that you don't know and if you knew, would deepen your coaching practice and teaching?
How can culture, language and our stories support us and those we coach/train? How do they fundamentally both root us and create wings for change?
Throughout the keynote address, Monique will weave in readings from her books, traditional teachings and stories.
---
---
Evening Entertainment: Thursday, June 13, 2019
An Evening with Professional Improviser David Morris & The Paper Street Theatre Co.
Dave Morris is a speaker, teacher, and storyteller, but mostly he's an improviser. He's been teaching, producing and performing improvisation around Canada and the world for the last 15 years. He is the artistic director of the award-winning Paper Street Theatre co. in Victoria B.C., was a long-time volunteer and regional director for the Canadian Improv Games, and performs his one-man improvised storytelling shows to high acclaim. He has performed and taught at festivals around the world, including Seattle, London, Berlin, Amsterdam, Chicago, and many more across Canada. He's busy often, but can always be busier.
Website
Ted Talk
---
---
SPEAKER LINEUP & PRESENTATIONS
Click on the session title for more information.
Unlearning: The challenge of cultivating deeper understanding, presence, and openness. – Tony Zampella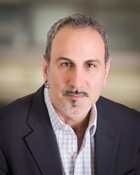 I am a proud son of an Italian immigrant father, and mother with mental-illness (67 IQ with paranoid schizophrenia). Growing up with alcoholism (father) and mental-illness (mother) resulted in the loss of our younger brother. My sister and I survived these events with our Catholic cousins, attending Catholic school. As a white, male, struggling with my sexual-orientation, I dropped out of high school. Becoming an LGBT and AIDS activist (1984-97), I published an LGBT newspaper (1986-94), serving as San Diego Human Relations Commissioner (1993-97). A first-generation college graduate, with a B.A., and two M.S. degrees from prestigious universities (UCSD, Columbia University), I work as an assistant professor. I am now a practicing Buddhist, leadership coach, and design contemplative learning programs.
---
1000 Cultures & Beyond: Practicing Cultural Humility – Angela Cusack & Michelle Vander Stouw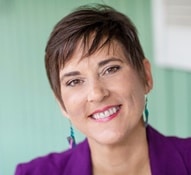 Michelle Vander Stouw
Survivor, Woman, Wife/Partner, and Mother; master facilitator, thought partner, coach, dancer, empath, strategic planner, organizational development professional; loves hiking and nature, cooking, speaking other languages (dabbled in 9 so far) and travel;  first (and almost only) to go to college – mom and step-dad didn't finish high school; has a non-visible disability; personal beliefs are diverse from majority of family; ally and advocate; began full-time summer work at age of 8 in concession stands at county fairs, held positions as accountant, paralegal, organic chemist, graphic designer, foundation program officer, coach, researcher, evaluator, and entrepreneur.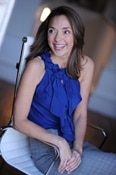 Angela Cusack
Dreamer + Go-getter = Vagabond on a Mission. Roots in rural southern Ohio. Small family tobacco farmer, 4-H'er, church-goer, do-gooder, cheerleader, and a bit of an alien. Eastcoast girl with a SoCal spirit. Mixed breed: Cherokee Indian, Scott-Irish, and German; Mormon, Christian, Catholic, Heathen, and raised my daughter Jewish. First in family to attend college, move away, and get divorced. Caregiver and care-creator. Street smart with gravatas. Ideator, innovator, and shaper of futures that otherwise wouldn't exist. Four moves without a job, no connections, seeing possibilities and finding greater connection, prosperity, peace, and growth. Executive wife, mother, daughter, sister and friend to many. Influenced by my practices in yoga, running, exploring, and serving others.
---
Coaching with Identity in Mind – The Fifth Domain – Sukari Pinock-Fitts & Amber Mayes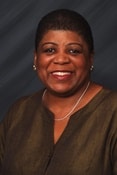 Sukari Pinock-Fitts
Sukari is a Black, baby boomer, cisgender woman, who is married to her partner of nearly 20 years. She lives with an invisible disability (diabetes) and is a Diversity and Inclusion Trainer, Organization Development Consultant and a leadership and executive coach.  She was raised in a two-parent household with a middle-class income. She is the daughter of a Jamaican immigrant father and a Black, South Carolinian mother and was born and raised in Los Angeles, California.  A labor organizer for over 20 years, she has one sibling, three adult-aged children and three cherished grandsons.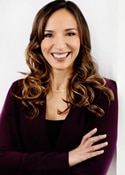 Amber Mayes
Amber is a mixed race, Gen-Xer and a cisgender woman.  She is an avid practitioner of mindfulness practices and a health enthusiast. She is a Diversity and Inclusion Trainer and Organization Development Consultant, and a Leadership and Executive Coach.  Amber was raised in a two-parent household, in the socio-economic middle-class.  Amber is the daughter of a Greek immigrant mother and African American father from Albany, Georgia. She and was born and raised in Cambridge, MA and is a proud resident of Oakland, CA.
---
Inclusion Coaching: Practical Solutions for Diversity & Inclusion Self-Work – La'Wana Harris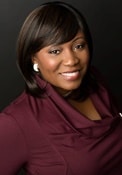 Strong, Black, Christian, heterosexual, woman, married to my high school sweetheart, born and raised in the South, a country girl who loves nature, 1st generation college graduate, passionate activist, willing to speak up and speak out for the betterment of all.
---
Listening, Learning and Growing the Global Coaching Community – ICF Panel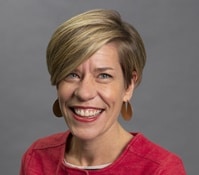 Carrie Abner
White, middle-class southern girl whose somewhat traditional family valued education, learning and exploration of the world. Daughter of a foreign language teacher and a microbiologist, she's passing along her love of discovery (at the macro and micro levels) on to her two children. An avid runner, her preferred way to explore new places is by foot. Married to her best friend for 20 years.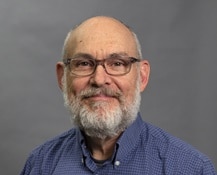 George Rogers
I am a husband, father, son, brother, raised by loving parents in middle-class suburbia of Lexington, Kentucky, USA.  Supported by my wife of 39 years, my family, my friends, and my work colleagues, I am grateful for every day.   I remain curious about nearly everything and strive to understand my world through data, patterns, discrepancies, and processes.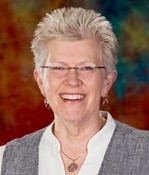 Sara Smith
White woman, wife, mother, grandmother, coach; raised in a predominantly white East Texas community where her father/minister fought for the civil rights for his other-colored brethren in the intolerant deep-south of the 1960's.  I wasn't aware of the depth (and invisibility) of bias until my daughter shared her sexuality as a teenager. Since then, my daughter has married.  Her wife bore them a son – and us a grandson.  I find that my deeply (but not firmly) held biases have been challenged by life. My goal is to continue to uncover, recognize and not be defined by those biases.  It is a journey.
---
Trainer Competencies – ACTO Committee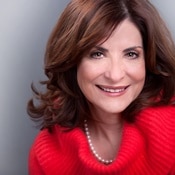 Marcia Reynolds, PsyD, MCC 
Marcia is a 2nd generation Jewish American with a long bloodline of entrepreneurs. Both her grandparents fled their countries leaving behind many family members to suffer persecution or die. She still lives in the city she was born in Arizona; rejected learning languages when young so only speaks English; has hobbies of collecting degrees (3 advanced degrees) and writing books (3 published, one in her garage); makes far more money than her parents, female heterosexual but sexually curious in her twenties; an ex-felon, ex-addict, ex-inmate whose best learning came from her jail time and her travels around the world to teach for over 30 years. Her current passion is training and mentoring coaches and leaders to make every conversation a difference-making experience.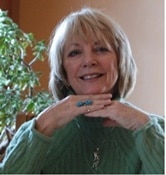 Carol Harris-Fike, MA, PCC, NCOC
Carol is a strong West Texas woman raised with an understanding that rain is rare and the wind may blow you off your feet if you are not grounded. She came from an educated family that believed if you obeyed the rules and studied and worked hard, you could have many things you desired. Life sometimes slapped her in the face with experiences that didn't follow those rules which initiated her spiritual growth. When ready she made a career change from public education administrator to coach and mentor coach. Every experience is supporting her present challenge as a cancer "thriver".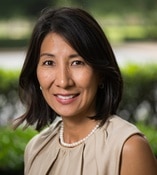 Ruth Reitmeier, PCC
Ruth grew up navigating two cultures as the child of immigrants from South Korea, and is in a hetero, interracial marriage with three biracial kids who are almost grown and flown. She lived in South America after graduating from university with a degree in Cultural Anthropology in order to master the language and immerse herself in the culture. She is an able-bodied, cisgender, Jesus-follower, mother, wife, daughter, book nerd and nature-lover. She loves to coach leaders and train coaches to develop leaders who will use their position and privilege to address the world's most pressing problems. Learn more at https://doerrinstitute.rice.edu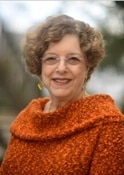 Marion Franklin, MS, MCC
Marion is a born and bred New Yorker. As the first-born of holocaust survivors who hadn't fully acclimated to the "American" way of life, she often felt like an outsider. First in family to earn a Bachelor's and Master's Degree. As an early baby boomer, pursued the traditional route of college, marriage, two kids, picket fence followed by divorce and self-discovery. While recovering from divorce, she became enmeshed in self-development workshops. Realizing her entire framework was shifting led to enrolling in coach training.
---
Power in Coach-Client & Trainer-Student Relationships – Louise Pitre & Indy Batth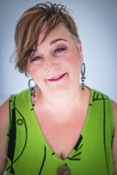 Louise Pitre
I am a hetero, cis-gendered, married, educated, currently able-bodied, 50 something, Québécoise white woman.  I have a lot of privilege!  As a white ally and coach, I am fueled by my own experiences as a woman, a francophone, a leader and a survivor, to help individuals, teams, organizations and communities take power out of the shadows and do power differently.  Equity and social inclusion are impossible unless we talk about power.  I use the fullness of my privilege and experiences to disrupt the status quo and create openings for genuine dialogue and the possibility to transform unhealthy power cultures.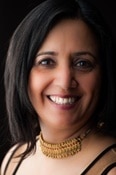 Indy Batth 
South Asian woman, of India/n descent, immigrated and then raised in Vancouver, Canada; CIS gendered, straight, single, no kids. A Zen Warrior, raised in a working class family, and first and only one in family to go to university. A brave risk taker and disrupter – after a long career in higher education, often challenging the status quo, experiencing backlash and burnout, she left her secure 9-5 job, moved to another city, and started her own business. She's lived in Toronto for 7 years, and is soon making her way back to Vancouver to more easily access nature – walking through the forests and paddling in English Bay … for more Zen, less Warrior.
---
Coaching Across Power Differences: An Ecological Systems Approach – Begum Verjee & Natasha Aruliah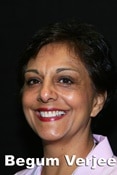 Begum Verjee
Begum Verjee is a Muslim, racialised, heterosexual able-bodied woman, and first generation immigrant to Canada. First female in her family to attend University and obtain Master's and Doctoral level degrees. A single mother and proud grand-mother, Begum has a love for continuing education, travel, meeting different people and see different places. More importantly, Begum has a commitment to social justice and working to ensure that every person dreams and has the ability to fulfill their potential.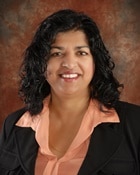 Natasha Aruliah
Natasha identifies as a racialised, immigrant settler, who currently lives on the unceded and traditional territories of the Coast Salish and uses she/her pronouns.  A first generation immigrant to Canada, she was born in the UK to Sri Lankan Tamil parents, and grew up immigrant class, financially poor, but with expectations of a high level of education.  A middle-aged, middle-class, cis-gender woman, able-bodied and heterosexual, having a masters degree, she also holds many identities of privilege. Married in an interracial relationship with three bi-racial children she is part of the sandwich generation as care-giver to aging parents, one with Alzheimer's. She loves music (even plays a little), dance, singing, theatre, travel, cooking and gathering people together.
---
Awareness, Adaptation and Acceptance – Working  Within Indigenous Community Agencies – Maeve O'Byrne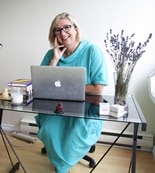 Women, dyslexic, member of the Human Race: Grew up in the Middle East with Irish parents escaping their past, educated in Wales, Switzerland, Ireland and Canada.  World traveler with family in Middle East, Asia, Australia, Belgium and Ireland; worked in NGO's for 30+ years with a passion for human rights.  Mother, business owner, coach, mentor, friend; seamstress with a weakness for fabric and wool who dances while cleaning house.
---
Coaching with Color Cognizance – Steve Galloway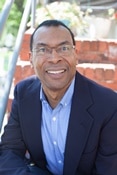 I am an African-American Black husband, father, son, brother, man; graduate degreed, professional, facilitator of positive individual, group, and organizational change. Believer in the universal value of all.
---
"Can't You Just Take a Joke?" – Micro-Aggressions in Coaching – Christine Sachs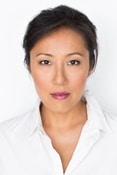 Woman, wife, bisexual who lives the privilege of a straight-identified marriage. Cross-cultural adoptee. First in her immediate and extended family to receive a Masters Degree. Upper middle-class American living in New York City. Unexplained infertile mother blessed with an eight-year old daughter through IVF. Former writer, director, actor, producer of theatre and film. Proud coach and coach trainer and pain-in-the-butt to coach trainees and clients.
---
Coaching from a Position of Privilege – Lee Coffee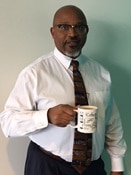 Black, American Male.  Retired army veteran, first in family to earn Bachelor's and Master's Degrees; 30 years' experience across government, corporate, non-profit, healthcare, museums and state organizations; has a non-visible disability; former children's director of nationally recognized programs with emphasis on, anti-gang, anti-drug, stay educated activities who enjoys, theater, and facilitating thought provoking conversations. Facilitated two week multi-cultural workshops quarterly to improve team cohesion. Designed and implemented 3 day workshop titled Race and the Criminal Justice System for judges, lawyers, police chiefs and other community leaders post Ferguson, Missouri riots. Contributed to Black Cowboys of Texas, published by Texas A & M University Press and recognized as the T.R. Fehrenbach Book Award Winner for best non-fiction book of 2000.
---
Privileged Marginalization: A Coach Educator's Response – Karen Curnow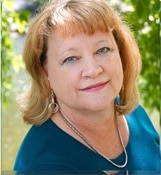 Woman; mother; White girl from the projects who raised daughters in the middle class; first in family to earn Bachelor's and Master's degrees; upstate New Yorker/US American, multilingual, expatriate returnee (has lived in 5 countries as an adult); dance enthusiast; business owner; coach educator; somatic coach; and former Unitarian Universalist lay minister.
---
Beyond Good Intentions: Bursting the Bubble of Bias in Coach Training – Desiree Adaway & Molly Gordon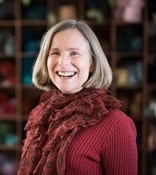 Molly Gordon
I'm the oldest of eight children, a no longer observant cradle Catholic, raised by a stay at home mom and a father who served in the US Air Force until he retired with a disability. We moved seven times before I was 12. Growing up I multiplied the cost of anything I wanted by 10 before deciding if it was reasonable to ask for it. (I usually decided it wasn't.) I was the token rebel in my small Catholic High School in Boise, Idaho, and continue to explore the tension among in-groups, out-groups, and individuality in my work and life.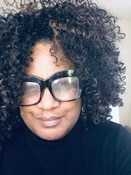 Desiree Adaway
I am a 53-year-old Black woman born and raised in Chicago with deep historic and familial roots in the South. I describe myself as Black because it holds cultural, social and political significance for me. A single mother, I raised two children on my own. I came from a two parent-household; neither parent attended college. Both were laborers with high school educations. I was the first in my immediate family to graduate from college and also the first to own my business. We were solidly lower middle class and job security was everything. We lived paycheck to paycheck. My mother occasionally had to borrow from relatives to fill in the economic gaps. I live and work at the intersections of race, class, and gender.
---
Living the Inquiry – A Stand for a Different World through Coach Training – Leadership That Works (Charlotte Morse, Altaf Shaikh, Anna Mathison, Rashmi Dixit & Vikram Bhatt)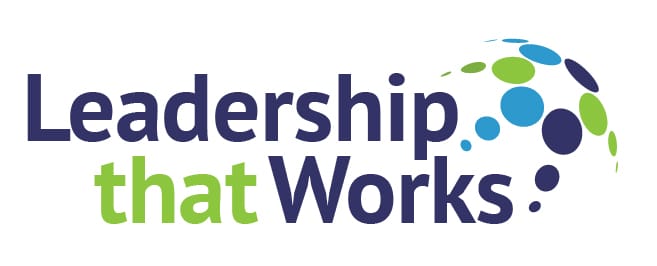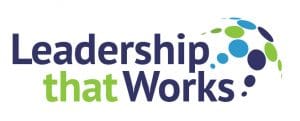 LEADERSHIPTHATWORKS operates in the UNITED STATES of AMERICA, MEXICO, INDIA, THAILAND, HONGKONG and EUROPE.
The current focus is on building a coach training curriculum that honours local learning preferences and also aligns with narratives on what coaching in a cultural context may look like. Power, privilege and cultural competence work is integral to the coach training curriculum and LTW as an organization stands for the vision of a inclusive community and a world with greater equity and honoring of diversity in cultural preferences. Working towards awareness and positive actions against various isms and issues such as microaggression, internalized oppression and implicit biases is essential to building coach's capacity to do this work.
Charlotte Morse: CEO Leadershipthatworks.
Has led leadershipthatworks , a global coaching training organization through:
Transition from owner driven business to a global cooperative
Anchoring PPRRC (Power, privilege, rank, culture and race work) within the faculty and management team as well creating a vision and curriculum for this work.
Expanding the LTW network globally with partners across different continents. Bringing in principles of social equity when designing a global network.
Altaf Shaikh: Has worked in India across both for profit and development sector and extensively in T-group facilitation and sensitivity training. His special interests include coach training and bringing coaching to marginalized groups within India, work with youth development and facilitate empowerment across diverse communities. He is the founder of Urja, an NGO that is focused on empowering women who are at risk and has recently introduced coaching for the staff.
Anna Mathisen: Anna Mathisen lives half year at Hawaii and Half year at Hongkong bridging the east and west in her own work and living. She is a business and a sports coach. Anna is passionately committed to creating greater equity in the world through inclusion of different voices and blends practicality with idealism in her coaching practice.
Rashmi Dixit: Rashmi Dixit is a passionate advocate for a gender equal world and her facilitation and coaching straddles the spiritual and business dimensions. She is especially interested in integrating shadow work into mainstream coaching.
Vikram Bhatt: Vikram Bhatt is passionate about creating communities based on principles of inclusion, equality and human potential. His vision is to bring the energy or love and evolution to the work of power and equity across the world.
---
Gather, Consolidate & Integrate: What's Next – For You, For Your School – Multiple Facilitators
---