ACTO Committee – Trainer Competencies
To be a good coach trainer, it's not just about being a great coach or being a great trainer. There must be an integration of both to successfully teach coaching. ACTO members have been working together to create coach trainer competencies, which were presented at last year's conference. This year's task force has been creating a Train-the-Trainer program to be launched next year. The emphasis will be on both personal capacities for coach trainers and how to best convey their coaching knowledge and skills to create an optimal learning environment. The training will include awareness of cultural bias in the classroom, including trainer competencies around diversity and inclusion, ethical practices, and modeling coaching competencies while they are training.
---
---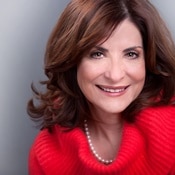 Marcia Reynolds, PsyD, MCC, Chair of the Coach Trainer Competency Task Force
Marcia has provided coaching and training in 41 countries and is recognized by the Global Gurus as the #3 coach in the world. She is the Training Director for the Healthcare Coaching Institute at Virginia Tech. She is an ICF founding member, 5th ICF Global president, and a past president of ACTO. She also teaches for coaching schools in China and Russia and speaks at coaching conferences worldwide. Lots more at https://outsmartyourbrain.com/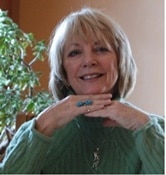 Carol Harris-Fike, MA, PCC, NCOC
Carol is a Personal Leadership Coach & Mentor, supporting clients around the world. She is a Newfield Network Program/Mentor Coach, and Newfield Coach Coordinator. Carol also created Coach Deep, an online-on-demand mentoring program. She is the author of 5 Life Energies: The Choice You Have in How Energy Shapes Your Life © 2009, and co-creator of JICT Images: Journey with Intuition & Creativity for Transformation © 2010. Learn more: https://chfcoach.com.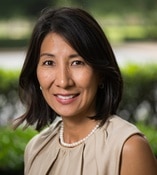 Ruth Reitmeier, PCC
Ruth Reitmeier is the Assistant Director for Coaching at the Doerr Institute for New Leaders at Rice University in Houston, TX. Ruth oversees the hiring, training and managing of over 30 professional coaches who work with clients across the university. Ruth is also the Director of Training for CoachRICE, an ICF-accredited coach training program based in Houston, TX. In her work, she supervises over 400 coaching engagements every academic year and ensures that student clients are receiving the highest level of professional leader development in the industry. Ruth is an ICF-certified coach and holds a PCC credential. Learn more at https://doerrinstitute.rice.edu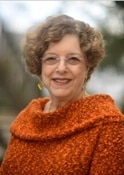 Marion Franklin, MS, MCC
Marion's work includes creating and teaching Laser-Focused Coaching emphasizing masterful coaching skills. She facilitates ongoing Mentor Practicums. Her about to be completed book, The heART of Laser-Focused Coaching: A revolutionary approach to masterful coaching is her legacy as she slowly winds down and plays bridge and attends drawing classes. Marion is sought after for her laser–focused approach and direct communication. She serves as a supervisory coach and examiner for developing coaches in an executive coaching program. She has been interviewed on TV for coaching expertise, coached Executives at Fortune 500 corporations, presented at numerous coaching conferences, and was cited in The Wall Street Journal. Prior to coaching, she taught High School, co-founded a publishing company, and worked in a biotech company. More info: http://www.lifecoachinggroup.com