Angela Cusack & Michelle Vander Stouw – 1000 Cultures & Beyond: Practicing Cultural Humility
Come join us as we push each other to heighten the art and practice of cultural humility.  This session is for the life-long learner who is interested in critical self-reflection. A highly experiential session, it is designed to challenge participants to rethink what they know and how they create inclusion and belonging.  During the session you will gain a deeper appreciation for cultural humility–specifically the invisible aspect–and the impact it has on our ability to connect deeply and richly with others.  By exploring conscious and unconscious beliefs and assumptions that limit our ability to be culturally humble, we can create new awareness that opens up possibilities for choice when in conversations–coaching or otherwise–with others.
---
---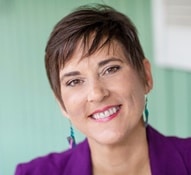 Meet Michelle
Growing up in rural Northwest Ohio, Michelle learned at a very young age the importance of relationships. Helping run family-owned county fair concession stands, building relationships was critical.  To further develop her ability to connect with people and build relationships, Michelle studied language and culture in Hong Kong, building her skills of listening and communicating in ways that can be heard and understood despite strong cultural differences. It was during this experience that Michelle's passion for facilitating authentic dialogue in which people truly connect was ignited.  As a thought partner, Michelle specializes in organizational and leadership development. Working with leaders, Michelle is dedicated to assisting individuals and teams find their voice, bringing integrity, creativity and optimism to every project.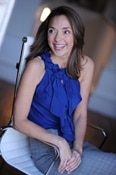 Meet Angela
Often referred to as an company's secret weapon, Angela Cusack is understated, patient and moves with ease as she partners with executives in defining and shaping cultures that produce deeper connections, higher engagement, overall well-being and prosperity for all involved. Her presence is felt throughout an organization even if she can only be found coaching and consulting within the C-suite or boardroom. The insights, actions, and results that arise from working with Angela are undeniable and impact more than just one's professional life. She has an innate ability to create an intimate and trusting space where life-altering perspectives are revealed that shift the course of how one leads and participates in life. Angela lives by "doing good to do well".