Listening, Learning and Growing the Global Coaching Community (PANEL, Wednesday June 12th, 4pm)
As ACTO members have shared, as the coaching profession grows, the more coaching industry leaders need to ensure the quality of practitioners and the continued expansion of coaching in the world.  To answer the demands of the future, the International Coaching Federation commissioned an extensive job analysis study to better understand current best practice among professional coach practitioners. The growth of coaching globally has increased the demand for high quality coaching among consumers in new and emerging markets worldwide. With this growth also come new voices and perspectives in the coaching community, offering unique insights, understanding and possibilities for the profession from around the world. And these new voices are not only helpful in shaping the future of coaching—they are imperative to it. This panel discussion will feature representatives of the International Coach Federation who will describe recent coaching practice analysis research, which has integrated the perspectives of coaches from around the world, across coaching disciplines and from a variety of coaching backgrounds to better understand coaching practice today and to identify the knowledge, skills and competencies that will be critical for coaching tomorrow.
Building the Future of Coaching Together (LUNCHTIME ANNOUNCEMENT, Wednesday, June 12th)
When ICF was founded in 1995, its purpose was to give credibility to an emerging profession and give coaches a place to connect with one another. Today, with the help of partner organizations like ACTO, ICF is the world's largest organization of professionally trained coaches. Together, ICF Members, volunteer leaders, partners and staff are pursuing a powerful vision: that coaching is an integral part of a thriving society. During this luncheon, ICF Global Board Vice Chair Sara Smith will announce steps the ICF is taking to expand the influence of coaching, strengthen relationships with our partners and create a brighter future for coaching and coaches.  Among the changes she will share, you will learn how the ICF will separate ICF Credentialing from Program Accreditation.  These two new organizations will offer distinct identities and governance designed to strengthen both in the eyes of consumers and partners. In addition, Sara will share the vision of how these changes can offer additional resources and opportunities to strengthen and grow the partnership between the ICF, ACTO and the community of coach training providers. Finally, she will share the next steps of credentialing research meant to open the door to greater opportunities and impact  In 2020, the International Coach Federation (ICF) will celebrate its 25th anniversary by launching an organization designed to provide greater opportunity, creativity and growth for all.
---
---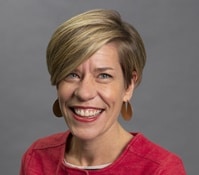 Carrie Abner is director for credentialing and accreditation at the International Coach Federation. Previously, she served as assistant director for communications at The Council of State Governments, where she worked with state legislators, supreme court justices and executive branch leaders to foster collaboration and sharing of best practices across the states. Her past experience includes management of U.S. Justice Department grant projects on sexual assault and intimate partner violence, and she has also worked to ensure the protection of refugee women and children in humanitarian crises. Carrie holds a Master's degree in international affairs from The George Washington University in Washington, D.C.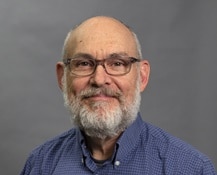 George Rogers serves as the Director of Quality Assurance for the International Coach Federation.  Since 2007, George has provided direction for the operation and enhancement of ICF's individual credentialing and training program accreditation processes.  George's focus is on the development and implementation of standards and processes that help ensure that ICF credentials and training accreditations are of the highest possible quality.  During George's tenure, with the assistance of staff and ICF coach volunteers, the number and quality of credential holders and accredited training providers have continued to grow in all regions of the world.  At present, more than 25,000 individuals hold one of ICF's three credentials and there are more than 700 ICF approved training providers.  George holds a Masters in Educational Administration and has completed advanced training in the areas of personnel certification and the accreditation of educational programming.  He is certified by the Institute of Credentialing Excellence as a Credentialing Specialist.  George lives in Lexington, Kentucky, USA.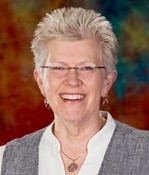 Sara Smith
Sara Smith, , CPCC, MCC, is principal of Smith Leadership.  She worked for IBM for nearly 30 years and finished her tenure as an internal executive coach and transformational consultant. Since leaving IBM, Sara continues to work with business executives, athletic coaches and university executives.
Sara has been involved with ICF since 2001, where her passion for the profession led to her to become an active member in ICF North Texas.  She was part of the chapter leadership team for eight years.  She founded the ICF Southeast Region and served as its co-leader for six years.  Sara is currently serving as Vice Chair of the 2019 ICF Global Board and is active representing ICF around the world.
Sara has a bachelor's and a master's degree from Texas Christian University and is a Certified Professional Co-Active Coach (CPCC) and a Master Certified Coach (MCC).