Sukari Pinock-Fitts & Amber Mayes – Coaching with Identity in Mind – The Fifth Domain
Coaching as a developmental tool (whether executive, leadership, transition or life coaching) is increasingly being used in organizational settings across the globe. Managers, supervisors, mentors and many other leaders in organizations formally or informally coach individuals to develop professionally, but very few who coach are trained to proactively address issues of diversity, equity and inclusion (DEI) in the coaching relationship. Coach training programs that include DEI as a competency are rare. In this session, participants will learn to apply concepts such as implicit bias, social group identity theory and dominant/marginalized power dynamics to the coaching relationship. Through interactive dialogue, reflection exercises and dyad practice, participants will develop awareness of their blind spots and worldviews.  Coaches/trainers will learn skills to better connect, coach and support those who hold different identity groups than their own.
---
---
Sukari Pinnock-Fitts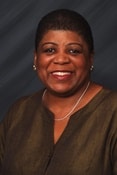 Sukari Pinnock earned her Bachelor of Arts degree from the National Labor College and her Master of Science degree in Organization Development from the American University.  She is certified by the International Coach Federation as an Executive and Leadership Coach, and also holds a Diversity Practitioners Certificate from the NTL Institute of Applied Behavioral Science (NTL).  She is an adjunct professor in the Georgetown University School of Continuing Studies, where she teaches a Theories of Diversity and Inclusion Course in the Human Resources Management Master's Program.  She also serves as the curriculum designer of, and Program Advisor for, Georgetown University's Certificate in Strategic Diversity and Inclusion Management.  Pinnock is a member of the ODN, the NTL Institute, SHRM, ICF and the AU/NTL Alumni Association.  She is the owner and CEO of the independent consulting firm, Shiftwork Consulting, headquartered in Arlington, VA.
Amber Mayes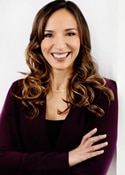 Amber L. Mayes is an accomplished organizational consultant and executive coach with 16 years of experience enabling organizations and individuals to learn and grow to their fullest potential. She specializes in leadership team development, executive coaching, diversity & inclusion, and women's personal and professional development. Her passion is creating environments where individuals, teams and organizations can transform and break through to unparalleled performance.
Through experiential coaching and training models, Amber facilitates the individual awareness and skill development necessary for effective leadership in today's diverse world. Her seminars, coaching and consulting services have been experienced with rave reviews by thousands of leaders in prominent Fortune 100 companies, leading national nonprofits, and universities. Her work is known for its specialized customization and transformational results.