Begum Verjee & Natasha Aruliah – Coaching Across Power Differences: An Ecological Systems Approach
In this workshop we will explore how coaching and training occurs across power differences, how we locate ourselves and hold different social locations and as a result the different ways in which we 'see' our clients/students. We will identify the differences between an intrapersonal or micro-system and a historical, ecological and socially embedded approach to understanding the lived experiences of our clients and students and how it has impacted our own profession. We will demonstration using an ecological, systemic framework and participants will create a list of powerful questions comparing both mainstream and a systems approach.  We will illustrate the significance of self-awareness and cultural awareness required in working co-actively with our clients and students across difference. Participants will discuss the role of coaching and coach education and how mainstream coaching approaches do not always meet the needs of diverse clients/students or the needs of those working in marginalised communities.  Participants will leave the workshop with a plan for implementing an Ecological Systems Approach into their coaching practice and coach education.
---
---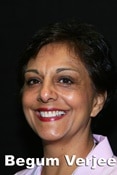 Begum Verjee has an Ed.D. in Educational Leadership and is an ICF Associate Certified Coach trained with the Faculty of Coaching at ADLER, Toronto. As an educational leader, program developer and social change agent, Begum has extensive experience working in the fields of diversity and social justice, and has developed academic programs and educational initiatives utilizing a social determinants of health lens. Begum is currently the VP Academic & Community Engagement at ADLER, and provides leadership and direction for all faculties and community engagement initiatives. Begum has a part-time coaching business specializing in Transformative coaching for social change. She is a member of the International Coach Federation (ICF), and the Graduate School Alliance for Education in Coaching (GSAEC).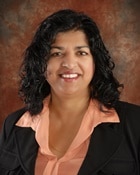 Natasha Aruliah:
Natasha trained as a therapist specialising in couples, family and intercultural counselling.  Working with marginalised communities and clients, she witnessed how systems and structures harm people, which led to working with organisations to prevent harm, inequity and injustice. Now she is a facilitator, consultant, educator and coach, specialising in diversity, equity, inclusion (DEI), social justice and transformative change with  individuals and organisations and over 25 years of experience. She works internationally, with government, union, non-profit, community and corporate organisations, specifically in the education, healthcare, public policy, community services and environment sectors, facilitating workshops, coaching leadership, staff and board members and conducting organisation assessments.  She is currently writing a book on DEI, for leaders and practioners, and the role of identity.