Steve Galloway – Coaching with Color Cognizance
As Leadership Coaches, we find ourselves in the position to adopt and advance a new social paradigm and begin to coach with "color cognizance."  The color cognizant coach recognizes the relevance of racial and ethnic differences by valuing the richness of racial identity and heritage; acknowledges the continuing existence and effect of bias, discrimination and racism, as well as, learning about the influences and impacts of race on the lives of their clients and themselves. Our coaching success depends on our ability to authentically engage, relate, communicate, and learn with our clients.  This workshop will help coaches and  trainers improve their awareness and ability to build trusting cross-race coaching relationships and experiences.
---
---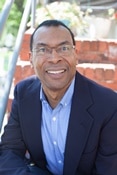 An accomplished leadership/organization development consultant, Steve is a passionate change enabler/facilitator of practical approaches, behaviors, and relationships affecting the human side of change sustaining positive results-oriented work environments and cultures that leverage the talents, perspectives and contributions of all its members.  Leveraging knowledge, skills, and experience in change management, organizational development, leadership coaching, and diversity and inclusion; Steve's passionate about helping individuals, teams and organizations engage in conversations about how race, power, rank, and privilege impacts effectiveness.  After the conversation, emphasis is placed on helping those individuals, groups and organizations make the necessary and appropriate choices to effectively develop and implement the strategies, skills, and behaviors, necessary in creating a productive, inclusive, equitable, and fulfilling work environment for all.