Breakout Presentations and Presenter Bios
Deepa Awal:  Coach Self Awareness: What, Why, How
Emphasis on knowledge of self/self-awareness or the 'Who am I' question of the coach is an integral part of many Coach Training Programs. This workshop discusses why this is important, shares data on how some schools incorporate teaching self-awareness in their curriculum and shares simple practices on how the self can be incorporated in Coach Training Programs.
In order to cultivate the capacity to have empathy, embody centeredness, be able to move from Subject to Object – awareness of self plays a critical role.  Awareness of self includes knowing one's purpose, values, strengths and limitations, one's beliefs and assumptions, and accepting the reality of self enquiry/self-awareness as a journey with no end. By sharing data gathered from Coach Training institutes on how this component adds value to Coach training and sharing some practices on how this can be shared with students, the workshop makes a contribution towards understanding and enhancing best practices in Coaching Training.
Bio:

Deepa is an Executive Coach with a passion for creating transformational learning opportunities for her clients and students. In her role as Adjunct Faculty at Fielding University and Program Coach with Newfield Network, she mentors students and facilitates learning of coaching skills. In addition, she works with a diverse group of Senior Executives in India and the USA, and is on the Executive Coaching bench of several Universities including Wharton School of Business and Villanova University.
Deepa works with her clients to enhance self-leadership skills, by bringing their awareness to their purpose, values and passion. Her training in Ontological and Somatic coaching allows her to bring attention to the person or the 'who' of the client and allows her to support her clients in exploring deeper levels of growth and transformation.
Deepa holds a Ph.D. and an M.Phil. in Organizational Behavior and Industrial Psychology from the Stern School of Business, New York University. She is certified as a Somatic Coach (Strozzi Institute), and is a Newfield Ontological Coach in addition to being credentialed as a PCC with ICF.
Deepa's interest in transformational learning, meditation and yoga brings a unique perspective to her work with her clients.
---
Amanda Blake: The Neuroanatomy of Change: The Role of the Body in Learning
What unique challenges confront people who attempt to change their behavior, and how can we successfully help clients overcome those challenges? This is a question that lies at the very heart of coaching. Whether you train coaches to work with individuals or in organizations, with younger populations or more mature audiences, inevitably the question arises: "How can coaches skillfully support change?"
One of the chief obstacles to successful change is an obvious-yet-invisible truth: all behavioral learning involves the body. Attitudes, relational habits, and other ways of being are silently conveyed by the set of your jaw, the slump of your shoulder, the smile on your face. Our embodied habits both reveal us to others and affect us internally, thus influencing our actions and ultimately our results. We think, act, and learn with our whole selves.
In this session, we'll explore this truth by engaging our own whole selves. Cutting edge research linking body, brain, and behavior will satisfy your intellect. Experiential movement practices will directly demonstrate how body-oriented coaching reveals new insights and supports lasting change. Together, we'll open a new window on effective coaching – and ultimately, on what it means to be alive.
Bio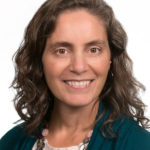 Amanda Blake is author of the forthcoming book Your Body Is Your Brain, and creator of the Body = Brain course on the neuroscience of experiential learning. In addition to teaching about the art and science of embodiment, she works with progressive leaders worldwide to help them become their best self, enjoy life more, and make a bigger contribution. Once an internationally competitive athlete, Mandy is skilled at cultivating high performance in herself and others. She is a Master Somatic Leadership Coach and holds a degree in Human Biology from Stanford University. She's also a longtime yoga enthusiast, mountaineer, musician, and celebrator of life. Learn more at embright.org.
---
Eileen Blumenthal & Barton Cutter: Creating Mutual Inclusivity: The Art of Making Coach Training Accessible to Students with Unique Abilities
Globally, it's estimated that 1 in every 5 people identify as having some form of disability. "Creating Mutual Inclusivity: the Art of Making Coach Training Accessible to Students with Unique Abilities" explores how ACTO member organizations can achieve our commitment to making coach training "relevant and accessible to everyone on the planet" by revealing unconscious bias and shifting our perception of disability as deficit to a unique expression of wholeness.
Through an interactive experience of CTI's Co-Active Accessibility and Wholeness Project, attendees will explore key insights for addressing accessibility and accommodations to create an inclusive and rich learning experience for all, including how broad inclusion can deepen learning for those not requiring accommodation. The session will also reveal how addressing accessibility and wholeness further extends the reach and impact of coach training and coaching itself to the global community.
During the session, attendees will learn to distinguish between the art and science of accommodation and how each are vital in creating inclusion. They will also experience the three foundational principles of CTI's Co-Active Accessibility and Wholeness Project and come away with an expanded perception of their own wholeness and how it calls forth deeper recognition of the wholeness of others.
Bio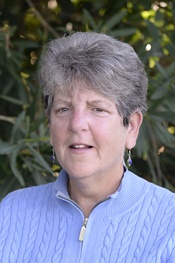 Eileen M. Blumenthal, JD, EdM, PCC, is a seasoned professional with 20 years' experience as a consultant, presenter, trainer, and executive coach working with diverse individuals and teams. She combines a values-based and results-driven approach with an impressive track record of strengthening leadership, collaboration, communication, decision-making, and alignment across diverse constituencies.
With Eileen's extensive background in corporate, government, academic, and not-for-profit sectors, recent projects range from serving as Co-Director and faculty member of CTI to guiding key strategy initiatives for domestic and global organizations alike.
Today, Eileen continues to partner with senior and emerging leaders, domestically and globally, in variety of sectors to strengthen and grow leadership, impact and fulfillment, cultivating insight and action with each conversation.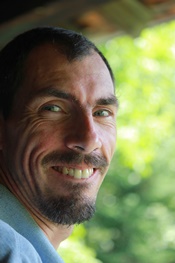 Barton Cutter: A leadership coach, inclusion expert, and national speaker, Barton Cutter combines his uncompromising wit, experience of living with cerebral palsy, and passion for Co-Active coaching and leadership to support corporations and visionary leaders in leveraging individual and team talent through inclusive program design and coaching.
With a flair for mind-blowing humor and a tangible passion that touches all he meets, Barton's coaching and consulting experiences offer organizations, teams, and change agents essential tools to hone impeccable clarity, unshakable presence, and integrated leadership within the workplace and beyond.
Today, Barton serves as Accessibility Consultant for CTI while also offering program design consulting, coaching, and motivational speaking to organizations and private clients alike.
---
Jennifer Britton: Expanding the Coaching Conversation & Coach Training to Teams & Groups – Virtually
The realm of the coaching conversation continues to expand in term of the types of clients we work with and the modalities. Join Effective Group Coaching author Jennifer Britton as she explores the evolving diversity of the team and group coaching realm. In this session we'll approach the conversation on two levels – first – the state of the industry, and two through the lens of coach trainers. In addition to looking at current trends and best practices, we'll explore and share current best practices around training and supporting new team and group coaches. This session will pay particular attention to enhancing our virtual conversations. This session is geared to support coach trainers who are training those in group and team coaching, and are also considering how to enhance and accelerate the virtual conversation.
Bio

Passionate about creating powerful learning environments, Jennifer has been a pioneer and thought leader in the field of Group and Team Coaching. She is the author of Effective Group Coaching (John Wiley and Sons, 2010) and From One to Many: Best Practices for Team and Group Coaching. She is also author of a forthcoming book about Effective Virtual Conversations. Throughout her work Jennifer weaves together more than 25 years experience as an experiential educator, group facilitator and coach. Jennifer is a former manager with the UN and other international organizations, and the 2016 Prism Award Winner in Healthcare from ICF Toronto. Learn more about her work, ICF CCE group and team coaching programs at http://www.groupcoachingessentials.com. Jenn holds credentials as a PCC, CPCC, Certified Human Resource Professional and Certified Performance Technologist.
---
Mary Cravets:  Their Success is Your Success: Why and How to Teach Your Coaches to Get Clients
After completing their training, most new Coaches believe clients will beat a path to their door. When they don't get clients (or enough clients), they often become discouraged, abandon their dream of a career in coaching, and the industry loses another bright light.
A top complaint of Coaches is that their Coach Training Program didn't prepare them for the business of coaching.
To stay competitive, Coach Training Programs must start offering client generation education so their Coaches will build successful Coaching practices. But with limited resources, how do you provide this added benefit to ensure your students' success?
The answer is threefold: you get creative, you pool resources, and you outsource.
During this session, participants will explore all three of these areas and together create a plan to provide business development training, plus gain a deeper understanding of why this is a critical missing piece of the advancement of the coaching industry as a whole.
Bio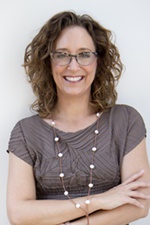 Mary Cravets is a Business Development Expert and Speaker whose mission is to become the trusted resource in the Coaching industry for ethical, effective client generation training. She works with impact-driven Coaches to help them significantly grow their businesses without giving up their nights and weekends. Mary's entrepreneurial journey includes successful careers in Real Estate, business-to-business Networking Events and Business Training and Consulting.
A few years ago, a health crisis forced Mary to completely revamp her business, and from the systems she created to weather the storm, she tripled her income while cutting her work hours in half. She teaches audiences and clients the same systems she credits for her current success. www.MaryCravets.com
---
Deborah Mayer: Creating Visual Metaphoric Learning of ICF Core Competencies
The objective of this experiential workshop is to learn a new way to understand the ICF Core Competencies while deepening the coach's visual expertise of the competencies. The trainers will be given an opportunity to develop their own powerful visual concept of two core competencies.
There are trainers who could benefit from this exploratory play activity and apply the tool in their coaching training programs. The Core Competencies are complex and can be challenging to internalize and integrate naturally in a coaching conversation.
As participants, you will have an exploration of how to infuse the meaning of the competencies into visual and metaphoric learning in the coaching conversation. This process has the potential to positively impact and speed up the student coach learning and performance.
Participants will leave with a valuable tool that can be applied to coach training programs.
Bio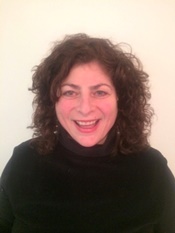 Deborah S. Mayer, owner of Crossroad Solutions Coach, entered the coaching field when she saw how effectively and quickly her deaf child enthusiastically responded to coaching techniques by a Parent Coach over traditional counseling approaches.
Mayer is a certified professional coach with training in leadership coaching at Georgetown University in Washington, D. C. and Adler Professional School of Coaching-Arizona.
Mayer coaches one-to-one and leads interactive workshops and retreats on life, transition, transformation, motion and leadership development for deaf and hearing communities.
Through the Crossroad Solutions Coach Training Center, Mayer teaches an online live video and in-person Accredited Coach Training (ACTP) Program for deaf professionals and interested individuals. Her coaching certification and certified training program are recognized by International Coach Federation (ICF).
---
Barbara Singer & Dorothy Siminovitch: Inspired & Inspiring Outcomes: Strategic Use of Self for ROI Coaching
Professional coaching practice identifies the coach's presence as a core coaching competency. This session will introduce you to a model and roadmap of how to define and strategically leverage one's presence—one's use of self—to identify and influence what is desired, needed, or missing in both the coach and the client to enhance coaching interventions that heighten client awareness and successful outcomes. For decades, prestigious business schools and prominent firms have noted that self-awareness and adaptability are predictors of leadership success. A validated and comprehensive 360° instrument has been developed to help coaches and clients assess their awareness skills and areas for development. After a vivid physical process experience, participants will be guided through an interactive exercise to articulate the dimensions of awareness they strategically bring to the coaching encounter. Each participant will receive qualitative feedback about their intentional use of self, which we anticipate will help them stretch their coaching practice in new ways. A comprehensive teaching approach, incorporating "vertical development" and the Executive Awareness 360° instrument, will be introduced and applied to help participants use the concepts to enrich client interactions and bring a more concrete and practical view of awareness, mindfulness, and presence into coaching.
Bio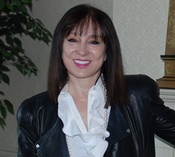 Dorothy E. Siminovitch, PhD, MCC is an international coach, consultant, group facilitator, presenter/speaker, and author. She is founder, co-owner, faculty, and Director of Training for the ICF-ACTP Gestalt Coaching Program in Istanbul. She is co‐founder of the Gestalt Center for Coaching, which delivers ICF-accredited coach training workshops and extended programs internationally. Dorothy provides world‐class training in and transformative human development through Gestalt-based coaching and holistic approaches, leading to outstanding results for individuals, groups, and organizations. She presents additional training and development opportunities at the International Coach Federation conferences and by invitation worldwide. She is evolving an integrative application of Gestalt-based practice, and is the author of A Gestalt Coaching Primer: The Path Toward Awareness IQ. She can be reached at dorothy@gestaltcoachingworks.com.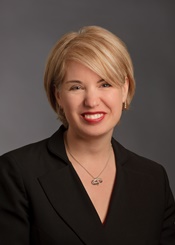 Barbara Singer, MA, MCC is founder, president, and CEO of Executive Core, and leads a group of 150 global professionals whose mission is to more quickly innovate professional development globally. Barbara is renowned for her work in the evidence-based study of predictors of executive success and executive coaching. She has authored numerous executive education programs, written two books, and numerous white papers and articles. She serves on the board of the Executive MBA Council as corporate liaison to over 250 prestigious international business schools, and belongs to numerous professional associations. Barbara and Marshal Goldsmith were both given the first two Coaching Thought Leaders of Distinction awards by the Association of Corporate Executive Coaches. Barbara can be reached at barb@executivecore.com.
---
Pam Van Dyke: Group Coaching Competencies: What's Needed?
There is power in groups. Whether large or small, groups create a great environment for collective wisdom and knowledge to occur and transferred among members. In group coaching, the group is used as the vehicle to accomplish self-awareness and effectiveness within the individual. The coach acts as a facilitator of the group process.
Participants will experience (based upon empirical research conducted by the speaker), what is involved in group coaching by being introduced to the PERFORM™ model of group coaching which was developed by Dr. Van Dyke in concert with her research. From the PERFORM Model, Dr. Van Dyke will highlight those coaching competencies that are needed in order to be effective when conducting group coaching.
The coaching industry is young and still determining what is required to become an actual discipline. It is a field that is grappling with what it means to be "credentialed" as well as what should be the agreed upon standards of practice. Providing educational opportunities such as the one proposed for this session will help to increase the dialogue among students and practitioners that is necessary to help the coaching community evolve into the next phase of its evolution.
Bio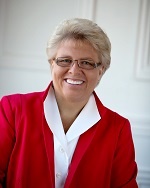 For more than 25 years Pam has been helping individuals, teams and organizations define and reach their goals. She has extensive leadership development experience in addition to running a behavioral health hospital in the role of CEO.   For the last several years, she has worked at the executive level of organizations in a variety of capacities. Her corporate experience has included financial and insurance services, manufacturing, aerospace, and healthcare. Specifically, she has worked for large fortune 500 companies such as Tenet Healthcare, Baylor Healthcare, American Airlines, Bell Helicopter, and American International Group (AIG). She has held executive level positions in Operations, Human Resources, Talent and Leadership Development, Organization Development, Employee Engagement and Quality and Risk Management.
Using evidenced-based coaching methodologies; Pam has coached individuals, teams and groups in a variety of capacities in a variety of situations and has done so both face-to-face and virtually. Pam's diverse background in behavioral health, fortune 500 companies and academia, provides her with a unique and rich blend to understand the needs of others and the complex dynamics in which they find themselves. Additionally, for the past fifteen years Pam has been an Adjunct Professor at several universities, teaching both virtually and on campus. Currently, she teaches part time at Southern Methodist University – Cox School of Business located in Dallas, Texas and virtually at Colorado State University.
Dr. Van Dyke is a frequent and sought after speaker, workshop leader, coach, and trainer primarily in leadership development, virtual leadership & relationships, real world motivation, and finding your passion. She has spoken to groups numbering from 30 to 3000. Currently, Pam splits her time working as a Management Consultant, Executive Coach, and Adjunct Professor. She teaches part time at Southern Methodist University – Cox School of Business located in Dallas, Texas and virtually at Colorado State University. Pam is also the author of Virtual Group Coaching: A Research Study which can be found on Amazon.
---
Jayne Warrilow: The Business of Coaching: Future Opportunities & Challenges
Becoming a successful coach today isn't simply about being a great coach, it's about rethinking a whole new way of doing business. Individuals can't build a successful coaching business without a shift in thinking. If they think that being the best coach in the industry is all it takes to win, they're going to lose. Today's coaching clients are demanding more, a complete and sustainable transformation. Coaches have to be able to deliver that in ways that the client wants to receive it.
In addition, the way we do business has fundamentally changed on a global scale and it's affecting the coaching industry. In today's fast moving, interconnected global world we need to understand the emerging trends to be and stay competitive. We need to address the business implications for coaches, the challenges and the opportunities.
What does this mean for coach education?
As the coaching industry matures we find ourselves at a tipping point, where we can intentionally define how we will do business as coaches. How do we, as coach educators, navigate this tension and support all coaches to fulfill their potential and become successful as a coach?
Bio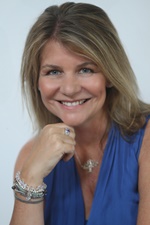 Jayne Warrilow is founder of JW International, a global coaching company with a focus on resonance as the key driver of individual and organizational success. She is one of the world's most exclusive business coaches and her clients are by invitation and referral only. Jayne has worked with CEOs/Senior executive teams around the world, best selling authors, trailblazing coaches, thought leaders, celebrities and people who simply want to make a difference.
She specializes in helping coaches build conscious, seven figure businesses, inspiring lasting change, to build a body of work that positions the coach as a trusted authority in their field. Her clients are passionate, powerful and prosperous, individuals looking to play even bigger and create their legacy.
---
David Wolf: Mantra Meditation and Transformative Coaching
Coach trainers will learn the ancient practice and science of mantra meditation, as practically applied to the issues, goals and challenges of transformational coaching. Extensive modern research and an abundance of experience with clients and coaches has clearly illustrated the auspicious effects of authentic mantra chanting, in regards to increasing life satisfaction, and decreasing life-alienating stress and depression. In addition, mantra chanting has shown to be highly effective in enthusing clients towards substantially enhanced motivation to pursue and achieve goals that they consider meaningful. The coach trainers in this workshop will learn to practice, teach and utilize mantra meditation in the context of individual and group coaching relationships, and will also cultivate understanding of the psychology and philosophy underpinning the process and practice of mantra.
Bio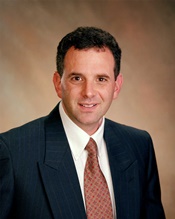 Dr. David Wolf is the founder of the Satvatove Institute School of Transformative Coaching, and has facilitated seminars and workshops internationally for more than 35 years. He is a world leader in the field of mantra meditation research and has published extensively in top social science and mental health journals. David is the author of Relationships That Work: The Power of Conscious Living- How Transformative Communication Can Change Your Life, and has been featured as a communications expert on media outlets such as CNN News and Fox News. http://www.satvatove.com/