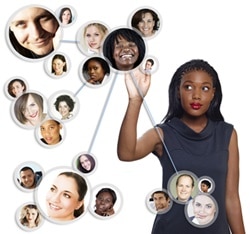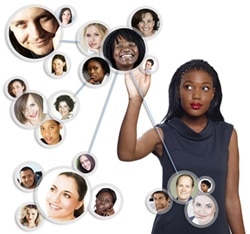 The global impact of our prolonged health crisis ebbs and flows. Many of us did not expect that we would still be in the midst of it in August and do our best to turn off the news as reporters look ahead to the "prognosis" for the fall. Instead we can choose to take a deep breath and focus on our responsibility to keep our clients, students and businesses afloat. Not quite a Herculean task, but close.
What I noticed during this "age of COVID" is that it is important to be more purposeful with my self-care and encourage the same of my students and clients. I now consider mindfulness a superpower that each of us can manifest and employ.
Ask yourself:
How am I coping with social distancing?
What strategies help me to find joy and connection each and every day?
Who can I contact to discuss my professional concerns that have arisen during the all-virtual transition?
What do my students and faculty need now that they may not have needed in the past?
What's the best course of action to take in supporting students and faculty while remaining within the ethical and professional boundaries of coach education?
While our answers may vary, our ACTO bond is steadfast. We are ACTO members, colleagues and friends, providing social connection and resources to support one another and our schools. According to a 2019 article posted by the Canadian Mental Health Association (CMHA), "connecting with others is more important than you might think. Social connection can lower anxiety and depression, help us regulate our emotions, lead to higher self-esteem and empathy, and actually improve our immune systems."
The 2020 ACTO Virtual Conference connected us globally and as a result of the conference, ACTO has attracted volunteers who are eager to make new social connections while helping to reimagine coach education through a social justice lens. Could you find joy and connection as an ACTO volunteer? Or would you like to connect with another ACTO member one-on-one to chat about what's happening in your world right now? Our doors are open and I look forward to creating a meaningful connection with you. Please send me a note at president@actoonline.org.
With Gratitude,
Jodi