Your Client is Swimming in a Sea of Social and Structural Phenomena Jonelle Naude & Wiebke Renner 
This session will assist coach educators and trainers in being/becoming part of a systemic shift in the coaching industry – away from the focus on individual empowerment only, towards greater inclusivity of the traditionally marginalized/victimized voices in society.
In this interactive session, we will clearly identify some myths and assumptions around "the power of choice" and their unintended impact on the client.
Participants will find a new way of seeing the individual within their systemic context, bringing awareness to their privilege, rank (or lack thereof) and the social constructs that impact their lived experience.
We'll introduce a new coaching skill ("framing") that acknowledges and validates the individual's lived experience from a systemic lens, as a global truth.
Learning this skill will give coaches and coach trainers greater confidence in working with the complexity of multiple systemic truths.
In sharing this nniSkill we endeavour to assist the field of coaching education in its journey towards excellence in integrating Diversity, Equity and Inclusion in an ever expanding world.
---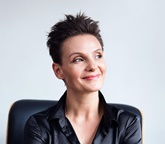 Jonelle is head of nniDialogue Institute (and nniIgnite), a global NGO that drives inclusive systemic change through systemic transformation processes, systemic dialogue, leadership development and training on community, national and global level. Jonelle is an international coach, trainer, and change facilitator.
Jonelle holds academic Master degrees both in Psychology and in Comparative Politics (Political Economy), and used to love presenting at conferences before nni took over her life ;) [Global Coaching Convention (Cape Town, 2011); the ICF Advance (Washington DC, 2013); ACTO (Florida, 2014); and authored a case study for The Diversity Mentoring Casebook (Clutterbuck & Poulsen, 2012)].
Jonelle enjoys working with complexity and empowering the first waves of change towards ever greater systems awareness. She lives in Cape Town and London.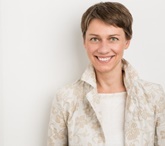 Before discovering the transformative power of coaching and systemic change facilitation, Wiebke Renner sang professionally in opera houses across Europe for more than 12 years. She now runs her own coaching practice and trains new coaches as a faculty member of CTI (The Co-Active Training Institute). Wiebke's passion for diversity and the energetic truths behind intellectual debate brought her to nni. She facilitates public nni dialogues since 2017 and holds several roles within nniDI and nniIgnite. She loves cats, climbing mountains by the seaside and swimming outdoors.