Fifth Domain Coaching and the New ICF Core Competencies Sukari Pinnock-Fitts & Amber Mayes
Many coach-training organizations spend little, if any, time preparing coaches for the complexity of a conversation at which social group identity is present. When those responsible for developing coach curriculum are unaware that their world view is not THE world view, the significance of social group identity differences in the coaching relationship can be rendered invisible. When there are social group identity differences (race, color, gender identity, sexual orientation, age, national origin, religion, etc.) between the Coach and the Coachee, unexplored issues may result in the coach "missing the client" or misunderstanding the context in which the Coachee is sharing an experience. Ours is a highly experiential presentation. To this end, we will use (a) coaching scenarios; (b) small group dialogue; (c) a "competency crosswalk" and (d) a personal reflection tool – The Social Group Identity Wheel ™ — to raise awareness, test assumptions and develop a more robust set of inquiry skills in the competency area now recognized as coaching's Fifth Domain.
---
Sukari Pinnock-Fitts is a seasoned Organization Development co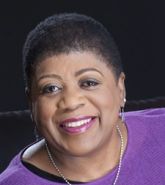 nsultant and PCC-level ICF-certified Coach, specializing in Diversity, Equity and Inclusion, Leadership and Executive Development, Organization Transitions and Team Building. Her Master's degree in Organization Development is from the American University. Her undergraduate degree, in Labor Studies, is from the National Labor College.
Pinnock-Fitts is an Adjunct Professor in the Human Resources Masters' Degree Program for the Georgetown University School of Continuing Studies. She is the Program Director for Georgetown's Executive Certificate in Diversity, Equity and Inclusion Management, which is housed in the Georgetown Institute for Transformational Leadership. She is a Coach Assessor for Georgetown's Leadership Coaching Certificate Program and is presently working with a colleague on a book about coaching "with identity in mind."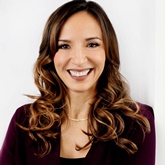 Amber L. Mayes is an accomplished organizational consultant and executive coach with 20 years of experience enabling organizations and individuals to learn and grow to their fullest potential. She specializes in diversity, equity & inclusion, executive coaching, and leadership team development. Her passion is creating environments where individuals, teams and organizations can transform and break through to unparalleled performance.
Through experiential coaching and training models, Amber facilitates the individual awareness and skill development necessary for effective leadership in today's diverse world. Her seminars, coaching and consulting services have been experienced with rave reviews by thousands of leaders in prominent Fortune 100 companies, leading national non-profits, and universities. Her work is known for its specialized customization and transformational results.