| | |
| --- | --- |
| Virtual Conference | |  June 14-16, 2023 |
| |  9 am to 3 pm ET |
The Association of Coach Training Organizations is excited to invite you to
Beyond What We Know: Melding Cultural Perspectives for the Future of Coaching, the ACTO conference 2023.
This year's theme encourages us to expand how we define and work within the coaching universe. As coaching explodes globally, we are challenged to be more aware of the "way we do and feel things" to embrace new flavors and context for coaching that are emerging from cultures, geographies, and peoples previously underrepresented in the profession. The theme challenges us step outside our comfort zones into… well, that's what we will gather to consider!
What can we get curious about "out there?"
What are some new tools and approaches that want to be heard?
What will we need to consider as we collectively step forward into a less understood space?
How can our Body Wisdom support us in that exploration?
Coach Training organizations play a crucial and privileged role in this conversation, and the conference is an invitation to pause, celebrate, rebalance, and recalibrate our calling and our craft.
At the conference speakers and presenters will celebrate the diversity and inclusion of peoples and practices in coaching and ask how radical innovations in coaching that can serve the cause of what our planet and its people need to thrive. In support for the conference theme, we offer the following tracks and sub-themes as a frame for exploration and dialogue in the space beyond what is known and easy.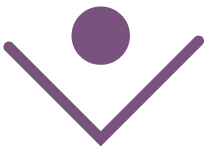 COURAGE
What struggles and challenges do we face as coaching expands into new geographies and cultures? We need courage to name what doesn't serve us any longer. It takes courage to let go and leap forward.
"Do you dare to disappoint another to be true to yourself?" **
How can we create more inclusion and belonging, both for peoples and for ideas and coaching frames?
How can coaching reach people across the globe and fit into their social and cultural context?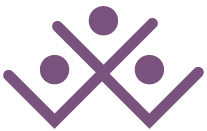 CREATIVITY
On the creative continuum, innovation and adaptation serve as the poles. "What might we create that's radically new" is as vital as "How might we remix what we know to reinvent or reinvigorate?" How do we move beyond what we've already built? Beyond our current assumptions, in what ways might we redefine our boundaries and standards?
"I want to know if you can see beauty even when it's not pretty every day?"**
What are the bold new ideas we need to surface and consider?
How can coach education be more excellent by blending old and new?
In what ways might we weave in holistic approaches and body wisdom?
What elements of coaching/coach training may be ripe for Creative Destruction and redesign?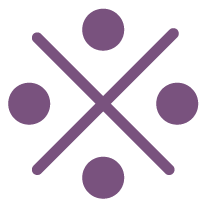 CAPACITY
How do we redefine or reorganize our coaching toolkit? What are the tools we already have that can be applied in new ways? In what ways might we challenge our perspectives? In what ways do you operate, Body Mind & Soul, as a coach and coach trainer?
"Do you dare to stand in the fire with me and not shrink back?"**
What must we consider in the expansion of training to include more voices and different choices?
How might we bring Body/Mind/Soul approaches into coach training content and into the way(s) we design and deliver coach training?
What lies ahead for coach education?
Our Conference gives you the opportunity to meet coaching professionals from all over the world, with the character that defines us as a boutique association where the treatment among us is welcoming and caring. It will be a venue for critical thinking and sharing insights into what works, as it inspires us to collaborate in moving that goal forward.
**Excerpts from the poem, The Invitation, by Oriah Mountain Dreamer. (Full permission to use pending.) Full text is here.
The Invitation is a prose poem by Oriah Mountain Dreamer. Many years after the poem was written and had become famous, the author wrote a book based on the poem, The Invitation (1999), by Oriah Mountain Dreamer. Oriah is a spiritual counselor and story teller, among other things. This poem offers an invitation to every single one of us to "show up" in the universe. She reminds us that we do not serve the universe by being small. Rather, we serve the universe by making the most out of our lives.