Beyond Niches: How to Develop Unique Coaches Rebecca Dorsey Sok & Jonathan Reitz
Every coach, at every level, should have a unique coaching ethos. Yet many coaches look and sound exactly the same. Why? What needs to change? In an era of AI and a rapidly flooding market of coaches how will your students gain work as coaches? We believe the answers to these questions lie in the same root principle. Coaches must develop uniquely based on who they are as individual people. This workshop will cover the unique ethos – why you want it, how to get it, and how to train with it.
Coaching at the highest level requires coaches to invest in developing their unique character, voice, and posture. What if we oriented training toward giving permission to think how you think and question how you question. Coaching should look and sound different depending on who is doing the coaching. There should be a uniqueness, a diversity, in what coaching sounds like. There is a connection between how you think and how you coach. Let's resolve the distance between the coach's inner monologue (their coaching mindset) and the external conversation, (how they maintain presence with their clients). This change will produce powerful, confident, unique coaches who can make a difference.
---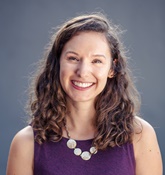 Rebecca Dorsey Sok, MA, PCC, is the author of Why Meet? How to Design Purposeful Meetings, Workshops, and Conferences. She is a coach mentor and coaching instructor at FLUXIFY, is a Harrison Debriefer (level 2) and is the Vice President at Blueprint 1543.
https://rebeccasok.com/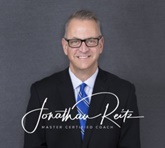 Jonathan Reitz, MCC, is FLUXIFY's Director for Training/CEO. He is the author of Coaching Hacks: Simple Strategies to Make Every Conversation More Effective. Jonathan is a member of the faculty in the Weatherhead School of Management Coaching Program at Case Western Reserve University, and is a Master trainer with the Harrison Assessment.
https://jonathanreitz.com/