BE THE SOURCE: A Reflective Journey in Elevating Your Offer to Coaches Angela Cusack & Carol Harris-Fike
BE THE SOURCE: A Reflective Journey in Elevating Your Offer to Coaches will support your understanding and exploration of the creative and reflective practices that Coaching Supervision can offer to graduates of coach training organizations. In this session participants will have opportunities to participate in and/or observe three demonstrations: Whole group, small group, and individual. Demonstrations provide exploration of a few of the creative and reflective practices the presenters use in their coaching supervision practices for various group sizes. Angela Cusack, MCC, and Carol Harris-Fike, PCC, will share why they enrolled in comprehensive Coach Supervision Training and how they designed a model for one ACTP school to implement a Coaching Supervision component as an offer for their graduates. Participants will also use this school's model as a starter in exploring what other schools might offer.
---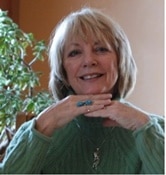 Carol Harris-Fike, MA, PCC, NCOC, NBC-HWC
Carol Harris-Fike, Personal Leadership Coach, Mentor & Supervisor supports clients around the world. She is a Newfield Network Program/Mentor Coach, Certification Assessor and Newfield Network Program Coach Coordinator. Carol was a part of the ACTO Board bringing forth the ACTO Stand on Diversity. Areas of expertise include ontological coaching, the science of the brain/body, somatic coaching, health & wellness coaching methods, & principles of coaching supervision. Carol is an author and co-creator of coaching products. Learn more: https://chfcoach.com.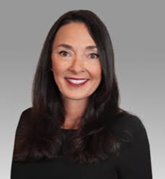 Angela Cusack, MA, MCC, NCOC, and Dip. CS
Angela Cusack, Accredited Coaching Supervisor, Mentor Coach and Organization Leadership Coach who is often referred to as a company's secret weapon. She is understated, patient and moves with ease as she partners with executives in defining and shaping cultures that produce deeper connections, higher engagement and overall well-being and prosperity for all involved. Her presence is felt throughout an organization even if she can only be found coaching and consulting with C-suite or board leadership. The insights, actions and results that arise from working with Angela are undeniable and impact more than just one's professional life. She has an innate ability to create a safe and trusting space where life-altering perspectives are revealed that shift the course of how one leads and participates in lfe. Angela lives by "doing good to do well".