| | |
| --- | --- |
| Virtual Conference | |  June 14-16, 2023 |
| |  9 am to 3:30 pm ET |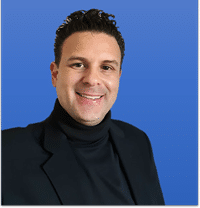 Luis Piza
Why Most Coaching Processes Fail Before They Even Start (and How to Change That)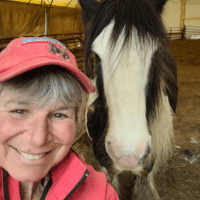 Jackie Stevenson
The Sacred Practice of Coaching
Being born in a small traditional city in occidental Mexico, I often felt as an outsider. Learning that being different is not only 0k, but it can also be the key to a happy life, was one of the first challenges I had to face.
At 18, I had the opportunity to "reboot" myself, living in Montreal all by myself. Then, I became passionate about capoeira and traveled to Brazil to train in Salvador de Bahia, finally, I decided to relocate en in Puebla where I studied and settled down. My path has taken me into a journey of transformation and self-discovery. So that's my current passion: to be a companion to people on the same path of personal growth.
I have been privileged to follow my passion for engaging people in personal discovery and development for almost forty years. integrating into my coaching and consulting work my personal respect and passion for nature, horses, the intelligence of our bodies and experiential learning.
My clients include a diverse population drawn from individuals, families, groups, organizations and communities The service I provide is unique to each client and innovative in approach, grounded in well accepted practices and based on a strength based "what's working" and "what needs to change" perspective. My commitment is to provide the context and professional service to empower the client to achieve their best purpose and to enjoy well being in service of the whole.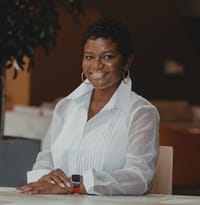 Nakia J. Green
The Intersection of Disability and Faith: The Hidden Identities in DEIB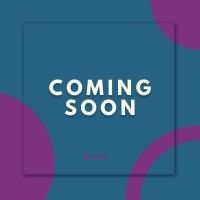 Jonelle Naude, Khanyi Mthimunye and Wiebke Renner
Crossing the External/Internal Barrier: Client as Facilitator of All Voices
Nakia J. Green is a cisgender Black woman. She is a heterosexual millennial living with a disability and some degree of socio-economic privilege. She is a Christian who believes in creating space and supporting all faith practices and non-believers. Nakia is the daughter of many including two Black parents raised on the westside of Chicago.
She was raised with five siblings and a host of cousins which created a dynamic family unit. Now residing in San Diego, California, Nakia has been supporting marginalized communities, organizations, and leaders for the last 10 years.
South African born, global citizen.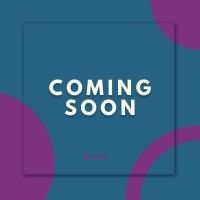 Asma Chaudhry
Oneness in Leadership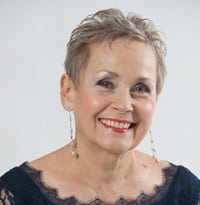 Betska K-Burr
Coaching Beyond the Veil
Muslim, South Asian, Wife,Mother,Sister and Daughter. Born in India, raised in the United States since the age of two. Multilingual, Grew up between Illinois and Florida. Educator, Non Profit Leader, Philanthropist. Loves her mom's Indian cooking.
Born of Ukrainian descent into a poor family on the prairies of Canada. Grew up in an abusive household where I was told I was a "black sheep" and "worth nothing". I was not allowed to complete University because "Ukrainian girls just get married and have kids". In other words, a university education for a girl was a waste of money. Broke through the glass ceiling as a woman on a fully male leadership team. Because I am female I have fought discrimination from corporate bosses and sexist discrimination from potential corporate clients.
Watching the Ukrainian war, I now understand that Ukrainians globally have historically been stomped on but we have held our heads high to fight with great honor.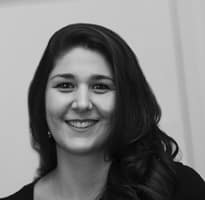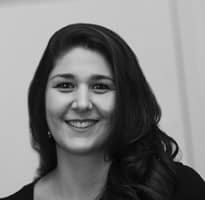 Merlinder Orjela
Embracing Cultural Diversity as Coaches and Coach Educators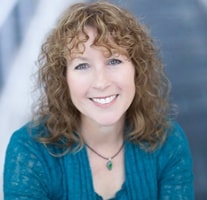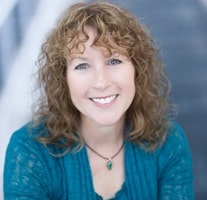 Renaye Thornborrow
Expanding the Impact of Coaching by Bringing Life Coaching to our Children
Mixed race female, multicultural, multi-national, mother. Lived and worked in multiple countries (seven so far), with strong family ties to four countries and influences from others. Loves to travel, discover and understand different cultures, from many different aspects including people, traditions, food, art & architecture and nature. Business owner, coach, trainer & mediator, former corporate HR career in the international biotech industry. Yoga & mindfulness teacher.
Energetic, loving, cisgender female, and proud mamma of 20-year-old twins! Happily married to husband of 32 years. Lifelong learner with an undergraduate degree in computer science (recovering engineer) and master's degree in business; however her favorite education has been the continuing education she's invested in for personal development, coaching, and mastermind groups. She is passionate about empowering others – especially our youth – and helping them be who they were meant to be in the world. Renaye enjoys spending time with family/friends, being outdoors and going on adventures, watching football, and learning!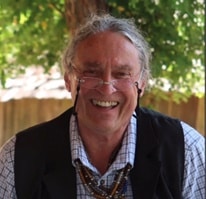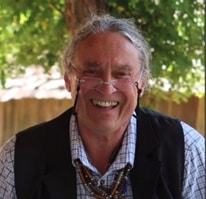 Herb Stevenson
Coaching at the Point of Contact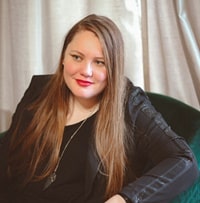 Alida Miranda-Wolff
Coaching Belonging – How to Support Others in Finding a Sense of Belonging
Being bi-racial and multi national origin Herb has integrated cross cultural dynamics into his global and cross cultural coaching assignments.
Alida is a White-passing Latiné cisgender woman with invisible disabilities. She is a second generation immigrant, Native Spanish speaker, and new parent. She also strongly identifies with her Complex Post-Traumatic Stress Disorder. She moved 11 times before she was 16, and her sense of "hometown" and "place" are more connected to people than locations, which she shares with her family members, most of whom count themselves among the Cuban diaspora.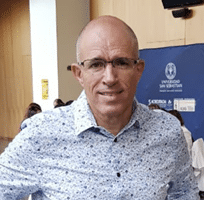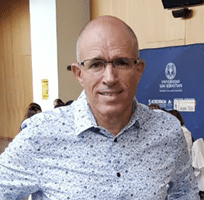 Claude Arribas
La actitud y sus efectos sistémico en la empresa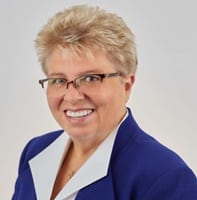 Pamela Van Dyke
Team Coaching In A Multi-Cultural Context
Culturalmente se define así: "He estado fabricado en Francia de padres españoles."
Su marco de referencia del coaching sistémico esta definido en esta pagina web: https://www.anse.fr/espanol/definicion-del-coaching-sistemico/
Le gusta resumirlo con esta sola frace: El Coaching Sistémico, es como el Amor, no se explica, se hace.
American, White, Gay Woman who grew up in a lower middle-class family who was the first one in her family to graduate high school. The first one to obtain Bachelor's, Master's and Doctoral Degrees. Worked in corporate for over 25 years before forging her own path as a coach and consultant. A self-proclaimed bibliophile with an extensive library who enjoys learning new things. As a former psychotherapist to addicted and impaired Pastors, she enjoys helping others reach new heights and gain selfawareness. She and her wife of 35 years are considered Foster Failures" and now find themselves "moms" to 16 cats and 2 dogs.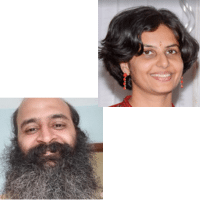 Garima & Sundeep Kapila
Coaching For All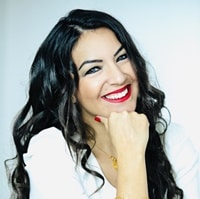 Shiny Unsal
One Simple Yet Extremely Effective Formula That'll Simplify All Your Coaching Relationships, Including the One You Have With Yourself
Garima heads the Swasth Yog Institute. She has been a part of the core Leadership team for Teach For India (TFI) from its start-up years, and a management consultant at McKinsey & Co. She graduated from IIT Delhi in 2005, with a B. Tech in Computer Science & Engineering. She has completed Masters of Science in Yoga, post-graduate diploma in Yoga Therapy, is a Professional Certified Life Coach (PCC), Integral Somatic Experiencing practitioner and a Lown Scholar at the Harvard School of Public Health.
Sundeep is the Co-founder and CEO of Swasth Foundation. He worked with McKinsey & Company for 7 years, where he specialised in the Healthcare & Development sectors. He graduated with a B. Tech in Computer Science from IIT Bombay in 2001. He has completed Masters of Science in Yoga, a Law Degree, and a Diploma of Associateship in Insurance. He is a certified Professional Coach, a Somatic Experiencing Practitioner and a Lown Scholar at the Harvard School of Public Health. He is also pursuing his PhD in Bio Electronics from IIT Bombay.
44 year-old single Turkish-American lady. Entrepreneur. Married and divorced twice. Spiritual and Social Scientist Wonder Woman, METU (MIT of Turkiye), UCLA & Harvard Business School Executive Education graduate, with over 23 years of working experience, on her way to receive her PhD in Metaphysical Psychology. First entrepreneur in her family, first to live in US and become a US citizen. Traveled more than 26 countries, lived in 4 of those. ENTJ-A, Enneagram 8/7, Double Pisces with a huge drive to make a difference in this world to elevate the consciousness to another level with more love and #shinyminds.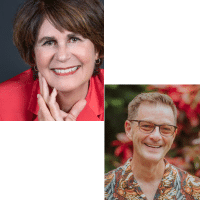 Deborah Sandella & Michael Kline
Going Beyond the RIM of Traditional Techniques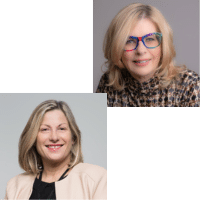 Catherine Tanneau & Linda McLoughlin
Coach Education Beyond Borders – The Role of The Educator; Mentor and Supervisor in Promoting Cross-Culturalism
Deborah Sandella: I loved my humble beginnings as a second-generation descendant of Italian immigrants growing up in rural southeast Kansas that was compared to Appalachia re: poverty and welfare numbers. We lived in a mobile home until till 3rd grade; but I had the bunk bed all to myself. Encouraged to get an education, I had to laugh when I learned at my master's graduation that my grandfather education referenced "going to HS instead of going to work in the coal mines. I was afraid of my Italian grandparent's outhouse till indoor plumbing arrived. In my 70's, I'm married 43 years, have two grown children and 3 grandchildren. Life is juicy.
Michael Kline: Mike is the 11th of 12 children born into poverty with an abusive, substance use disorder father. Living on their father's junkyard, with no indoor plumbing and lots of shared beds, his earliest memories conflict over equal feelings of great loneliness and great connection. Following his mother's death at 7, he was raised as a catholic, in conservative midwestern town, by an emotionally abusive aunt and uncle. Denying his gay identity, Mike was disowned by his adopted mother for getting engaged to an Italian girl. Not long after, Mike rejected his parents' ideas and accepted himself, bringing home an Italian Man. He and his husband Sal of 34 years, live in Florida with their spoiled Labradoodle Luke.
Catherine Tanneau 's origins are in France with strong roots in Burgundy and Britany providing both anchorage to the "earth" characteristic of a wine region and big aspirations to new horizons thanks to her father's family sailors' heritage. First married to an Italian man, she educated their children in two cultures and languages while thanks to her second marriage to a diplomat, she has had even greater exposure to cultural diversity. Because of living for more than 25 years in other countries – Italy, Portugal, Estonia – and working with many nationalities all over the world, Catherine has developed a strong cross-cultural savvy. She has a genuine curiosity for diversity of thoughts and ways of living and a capacity to learn and speak different languages. She has also had to face the fact of being a young professional woman in "macho" cultures. All these life experiences and learning over decades led her to advocate and engage boldly for diversity, inclusion, and social justice and to translate those skills into her professional life in many ways such as coaching women leaders to break the glass ceiling, accompanying leaders and teams to succeed across geographies, teaching intercultural leadership and coaching skills on all continents levering her language and
cultural skills. She speaks fluent French, English, Italian, Portuguese, and Estonian.
Linda McLoughlin is an Irish woman born in the 50s when Ireland was a very traditional society of largely white Catholic Celts. As a feminist since the 1970s, she has been an advocate throughout her career for women's rights in the workplace and in leadership. Linda navigated senior management roles at a time when married women and mothers were hugely under-represented. Linda has learned to balance her professional and family life over four decades while traveling widely with her work over five continents. She has been based in the Middle East for the past 11 years and is now an advocate for cross-culturalism being exposed to over 200 cultures in the United Arab Emirates.