| | |
| --- | --- |
| Virtual Conference | |  June 14-16, 2023 |
| |  9 am to 3:30 pm ET |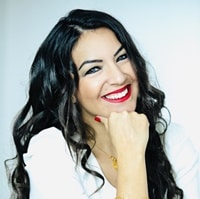 Shiny Unsal
Speaker
One Simple Yet Extremely Effective Formula That'll Simplify All Your Coaching Relationships, Including the One You Have With Yourself
Learn NLP. Break Your Disempowering Patterns. Communicate Even More Clearly and More Effectively In Alignment With Your Truth, With The Global Award Winning Coaching Framework of Neuro-Shine Technology™.
Biography
Shiny Unsal is the Global Award-Winning Founder of Academy of Neuro-Shine Technology™, a Licensed Trainer of Neuro-Linguistic Programming®, an ICF Accredited Coaching Education Provider and a Master Certified Coach. She's the Author of "YOU ARE A STAR! SHINE!" and a top-rated Professor at UCLAx, teaching Leadership Communication Strategies since 2012.
Born and raised in a small town in Turkey and driven by a desire for bigger achievements, she left her marketing career and started her American Dream in 2004. After losing her father in 2006, Shiny embarked on a deep journey within, searching for her truth and purpose. Today, Shiny is a voice for enlightenment, empowerment, positive energy, teaching the skills and technology for personal transformation with love and oneness.