| | |
| --- | --- |
| Virtual Conference | |  June 14-16, 2023 |
| |  9 am to 3:30 pm ET |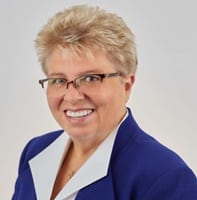 Pamela Van Dyke
Speaker
Team Coaching In A Multi-Cultural Context
According to the most recent census taken by the US government, it is estimated that by the year 2044 that minorities will become the majority. Currently 48% of Generation Z are racial or ethnic minorities and diverse management employees have increased by 19% during the last 5 years. As our world continues to evolve, so should our coaching. This is no more evident than with the modality of team coaching. During this session, participants will discuss, learn, and apply diversity and cultural knowledge with team coaching. Starting first with self-knowledge, the participants will learn both their strengths and development opportunities related to becoming an effective team coach.
Participants will also take advantage of the mix of colleagues in this session to discuss and learn real time what skills and competencies that are needed to be a team coach in a multi-cultural context. Best practices and lessons learned will be explored by examining diversity and cultural nuances within the context of real-life case examples. Participants will walk away with insights, knowledge and real time applications of team coaching in a multi-cultural context.
Biography
Dr. Pam Van Dyke consults with individuals, teams and groups in a variety of capacities in a variety of situations and has done so both face-to-face and virtually for the past 30 years. Pam's diverse background in behavioral health, fortune 500 companies and academia, provides her with a unique and rich blend to understand the complexities and dynamics of individuals, teams, and groups.
Pam is an approved and accredited ICF educational provider of Team and Group Coaching offered through Team and Group Coach Academy. She is an active member of ICF Global supporting their partnerships with Unicef and The Obama Scholar Foundation. She is accomplished as a researcher, author and speaker in Team and Group Coaching.