| | |
| --- | --- |
| Virtual Conference | |  June 14-16, 2023 |
| |  9 am to 3:30 pm ET |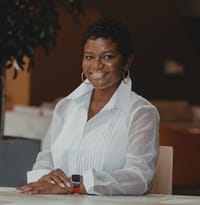 Nakia J. Green
Speaker
The Intersection of Disability and Faith: The Hidden Identities in DEIB
Many DEIB efforts focus heavy on race, gender, sexual orientation and identity and often leaving out two identities that are the most fluid and can be shared by many at any given time in life: Faith and Disability. Join this session as we unpack and further our understanding and capacity around the intersectionality of disability and faith and how to lead through and help others to do the same.
Biography
Nakia J. Green is a social entrepreneur and experienced facilitator and consultant with expertise in leadership development, organizational development, and diversity, equity, and inclusion.
Nakia J. Green is the principal consultant for Nakia J Consulting, a firm with specialized capabilities in leadership and organizational development and diversity equity and inclusion; a Senior Partner with inQuest Consulting; the founder of Culture Solutions and Culture Solutions In Action, for-profit and not-for-profit organizations designed to decrease unemployment and underemployment amongst people of color and people with disabilities; and a faculty member at Georgetown University's Executive Certificate in Diversity Equity and Inclusion.