Topic: Offering Feedback: How to Give Nurturing, Developmental & Supportive Feedback This forum is FREE for members (members must login to access free registration link). CCE approval pending.
Presenter: Tijen Genco, PCC
Date: September 25, 2019, 8AM PDT/11AM EDT
Public Registration: Register now

Feedback is an essential tool for creating further awareness for individual, community, and organizational effectiveness and learning. It is also one of the significant tools of a skillful coach. Ongoing feedback in coaching is used to reinforce a client's desired behaviors and new skills, to motivate the client to pursue higher levels of performance, as well as to highlight the discrepancies between the current state and desired state. In this session, we will be discussing common feedback mechanisms and how to offer effective developmental feedback to create awareness.
Whether you are interested in developing your feedback skills as a coach or as a mentor coach, this session might be supportive of your learning on how to effectively use feedback to create self-awareness towards intrinsic motivation and change.
---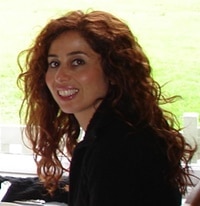 Tijen Genco is a certified Professional Coach, Master Black Belt in Lean/Six Sigma, Certified Mindfulness Teacher. Since 1998 Tijen has worked with senior executives of wide variety of fortune 100 companies; regional leaders of non-profit organizations. She is an International Coach Federation (ICF) PCC Marker trained, certified ACTP assessor and mentor coach for ICF mentoring coaches to establish themselves in the coaching profession. She served at the board of ICF Philadelphia Chapter, as the VP of Education, and she provides Mentor Coaching at academic environments.
Tijen has Master of Science degree in Organizational Behavior and Coaching, and bachelor's degree in Electronics Engineering.
Tijen specializes in Executive and Life Coaching, Executive Well-being Coaching, and Cultural Transformation. Tijen worked and lived in globally and provided Leadership Coaching for executives, teams and individuals over 25 countries in North America, Caribbean, Asia, and Africa.
She extends her expertise of cultural transformation and behavioral change coaching to the organizations in healthcare industry for enabling desired behaviors for better health with a unique approach of incorporating mindfulness and neuroscience into the behavioral change. Tijen served 3 months in India towards improving the quality of Maternal Health services in the rural areas, coaching Non-Government Organization resources.