Tema: Formar en Coaching y enseñar/aprender los marcadores PCC ¿Como nos apañamos? GRATIS para los miembros y no miembros. CCE approval pending.
Presentador: ALFONSO MEDINA, MCC ICF
Fecha: 16 de octubre de 2019, 3pm CEST/9am EDT
Registro: Registro
Mi intención es tener una conversación con los participantes sobre cómo manejar el reto de formar en el espíritu y las cualidades del coaching de excelencia y, al mismo tiempo, enseñar y ayudar a entender los indicadores comportamentales (PCC Markers) que deben expresarse y demostrarse en las grabaciones que se presentan para los exámenes. Cualidades del coaching que la mayoría reconocemos (como capacidad de conectar, flexibilidad, actitud de no saber, vulnerabilidad y fluir) resultan difíciles de definir y por ende, incorporar en una lista de indicadores comportamentales. Así que, el reto de definir un discurso, una estructura de programa y una metodología coherentes y adecuados para ambos propósitos está servido para los formadores
---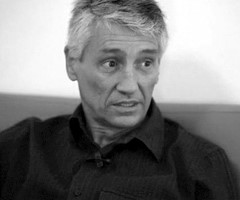 Alfonso Medina Fermín es el director
de Chi Positivo S.L. y Socio Fundador en Ákoras Coaching & Beyond
Licenciado en Psicología (UCM 1981) Doctor en Psicología (UNED 1987)
Master Certified Coach (MCC, 2007) por la International Coach Federation (ICF). Success Coach certificado y Master Certified Trainer por Success Unlimited Network ® (SUN), una de las organizaciones para la formación de coaches más antiguas y prestigiosas del entorno ICF.
Registered Mentor Coach (ICF) Colabora como Mentor y Formador en diversas escuelas de coaching españolas y con INCAE Business School en Centroamérica.
Miembro del Credentialing and Accreditation Committee de ICF Mundo (2009-2010)
Miembro del Comité de Ética de ICF-España (2009)
Líder del Comité de Nominaciones de ICF-España 2011-2012.
Co-fundador del Comité de Competencias, ICF-España 2013-18.
Master Practitioner en PNL (Programación Neurolingüística) por la Society of Neuro-Linguistic Programming ®. Psicólogo Experto en Coaching (Coñegio Oficial de Psicólogos).
Ha impartido clases, talleres y conferencias en diversas universidades nacionales e internacionales como Universitè de Paris, Orsay, CNRS París, Saint Louis University, UCM. ICF World Conference, Orlando, Florida, USA, 2008.
Profesor-Tutor de Psicología Básica en la UNED (Madrid) 1983-2011
Ha trabajado como entrenador (coach deportivo) en equipos de fútbol de diversas categorías y ha colaborado como invitado en el programa "Deportes en 24 horas" del Canal 24 horas de RTVE (2012-13)
Sus clientes de coaching: deportistas, comunicadores de radio y TV, profesionales liberales, directores y managers de empresas y corporaciones privadas y multinacionales, emprendedores, equipos de programas de TV, equipos de dirección …
Datos de contacto: alfonso@chipositivo.com  www.chipositivo.com