Topic: Exploring Power in Coaching   This forum is FREE for members, members must login to access the member registration link.
Presenter: Indy Batth and Louise Pitre
Date: April 22, 2020, 8AM PDT/11AM EDT
Public Registration: Register now

What is power? What are the different sources of power? What is a power leak? What does power have to do with coaching?
Join us as we explore these questions and more, to better understand the unconscious and conscious biases we all have about power. Who can tell their stories? Who feels safe to do so? Whose stories are 'acceptable', palatable, or not, and for what reasons? As coaches and coach trainers, we need to be able to address oppressive, traumatizing comments and behaviors but also recognize how power shows up in behavior, issues, contexts, etc.
Using Julie Diamond's Power Intelligence® framework, we take power out of the shadows. We explore how we can transform our coaching practice, teaching and leading to become more conscious and trusted allies for our clients and be sparks for deeper organizational and community transformation.
This topic addresses an emerging issue of the need for the coaching field to address equity, diversity & inclusion (EDI) at all levels: coaching practice, training, pricing, curriculum, etc. This particular session will focus on the following ICF Core Competencies: Establishing Trust & Intimacy, Creating Awareness.
---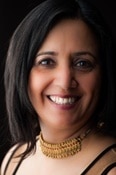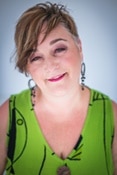 Indy Batth and Louise Pitre are coaches, facilitators and consultants that ground their work in love and justice.  They work with individuals, leaders and organizations to understand power, privilege and oppression, and how to co-create a world where there is equitable access to power and resources.
They bring varied training (Royal Roads, ORSC, Neuroscience Coaching, Power Intelligence®, Deep Diversity®, Deep Democracy, Emotional Intelligence, Theatre for Living) and different life experiences, but they share a mission to bring this conversation to the coaching community.