Tema: DEIB y Yo (DEIB and me)   GRATIS para los miembros y no miembros. CCEU pending
Presentador: Jude Richardson Ontological Coach, Newfield Network
Fecha: 20 de abril de 2022, 3pm CEST/9am EDT
Registro: Registro
Juntos exploraremos el panorama de DEIB (Diversity, Equity, Inclusion and Belonging) y compartiremos nuestra posición sobre estos temas como coaches profesionales. Nos animamos a ser socios de nuestros clientes y colaboradores, así juntos veremos las claves para establecer un acuerdo dentro de un espacio cuando surjan las cuestiones de compatibilidad cliente-coach. Nos preguntaremos: ¿Qué significa ser coach en un mundo diverso y cómo podemos habitar ese espacio? Lo más importante es que comenzaremos a examinar cómo mantener nuestra presencia en este espacio.
---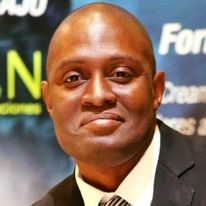 Después de más de 30 años en el campo de la educación a través de culturas e idiomas y casi una década como coach, puedo decir con autoridad que me encanta aprender y que me impulsa el deseo de ver que el coaching alcance su máximo potencial para lograr un cambio en nuestro mundo. A los 52 años, mirando hacia atrás sobre las experiencias y el viaje que han llevado a esta caribeño lleno de alegría hasta su puerta, veo una lista de países, comunidades, organizaciones y personas con las que he trabajado y nuestros logros que me dan la esperanza del bello mundo que podamos construir juntos. Como padre de dos adolescentes enérgicos, trabajo incansablemente para dejar el mundo mejor de como lo encontré.