Topic: Conscious and Deep Listening Practices   This forum is FREE for members, members must login to access the member registration link.  CCE approval pending.
Presenter: Tijen Genco, MCC, NBC-HWC
Date: October 28, 2020, 8AM PDT/11AM EDT
Public Registration: Register now

There is more to listening than meets the ear. Whether you are listening as an assessor, or a coach, it is important to understand what gets in the way of deeply listening to the client. Deep Listening necessitates re-cognition of the difference between the involuntary nature of hearing and the voluntary, selective nature – exclusive and inclusive- of listening and interpreting.
In this session, Tijen will share the key concepts that impact one's listening. Tijen will also discuss the most common mistakes she has been observing during her mentor sessions as well as ICF portfolio assessments that are hindering coach's ability to listen and understand the client and support their needs during the session.
Although this session intends to support the skillset for ICF Competency "Active Listening" by enhancing the ability of coach's listening it directly impacts the competencies of Establishing Trust & Intimacy, Coaching Presence, Powerful Questioning, Direct Communication and Creating Awareness.
---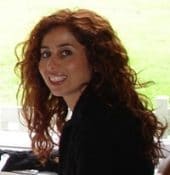 Tijen has expertise in every aspect of coaching as a practitioner, mentor, and educator. She is an Executive, Life and Wellbeing Coach, specializing in cultural transformation through mindful awakening of individuals and companies by combining neuroscience and transcendental approaches to behavioral change. She developed several methodologies and unique applications to coaching such as Soul-level Coaching, Dream Coaching, etc. marrying various evidenced-based techniques and esoteric wisdom.
Tijen worked and lived in multiple countries and provided leadership coaching, cultural transformation, diversity and inclusion practices for executives and teams. Her coaching support clients to elevate their consciousness, potentialize their strengths, develop impactful, sustainable, and all-encompassing strategies globally.
Tijen served at the board of International Coaching Federation (ICF), Philadelphia Chapter, as the VP of Education and Professional Development, and she is an approved continuing education provider both for ICF and NBHWC (National Board of Health and Wellness Coaching). She provides Mentor Coaching and Lectures at the academic environment. She extends her specialty of cultural transformation and behavioral change coaching to organizations in the healthcare industry by enabling desired behaviors towards better health. For this purpose, Tijen uses her unique approach of incorporating mindfulness and neuroscience into behavioral change.