Topic: Coaching Across Cultures – Unleashing the power of cultural diversity in individuals, teams and organizations     This forum is FREE for members, members must login to access the member registration link.  CCE approval pending.
Presenter: Prof. Philippe Rosinski, MCC
Date: January 27, 2021, 8AM PST/11AM EST
Public Registration: Register now

Culture has traditionally not been systematically integrated into coach trainings, which have therefore inadvertently promoted a worldview that is not universal and may sometimes be limiting. This situation is changing rapidly as some of the best coaching programs, particularly in Europe and in Asia, now include intercultural coaching in their curriculum.
Integrating culture into coach training can of course serve to promote much needed mutual understanding, inclusion and unity. But in addition, by treating cultural differences as a source of richness, it allows trainers and coaches to broaden their cognitive and behavioral repertoire, and to improve their creativity and impact.
In this session, you will learn about a broad, inclusive and dynamic concept of culture that contrasts with the traditional static and binary view (which tends to perpetuate limiting stereotypes). This approach allows to leverage cultural differences in the broadest sense and to build unity in diversity.
You will discover how the Cultural Orientations Framework (COF) assessment -a roadmap and assessment tool to navigate the cultural terrain- can bring individual and team coaching to the next level.
This session addresses all ICF core competences, particularly creating awareness. And it all starts with coach trainers becoming aware of their own cultural biases and their consequences, and then discovering alternative ways of communicating, managing time, organizing, thinking, etc. to broaden their worldview and promote a more complete form of coaching.
Coaching across cultures is increasingly needed in today's intercultural and complex world. How can you make it an integral part of your coach training?
---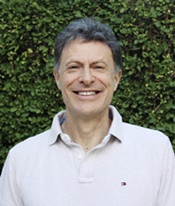 Prof. Philippe Rosinski, MCC, is considered the pioneer of intercultural and global coaching. He is the author of two seminal books, Coaching Across Cultures and Global Coaching. For almost 30 years and across continents, Philippe has helped people and organizations thrive and make a positive difference in the world.
Philippe is a world authority in executive coaching, team coaching, and global leadership development. He is the first European to have been designated Master Certified Coach by the International Coach Federation. He has also developed an integrative coaching supervision approach.
Philippe is the principal of Rosinski & Company, a consultancy based in Belgium with partners around the globe, and a professor at the Kenichi Ohmae Graduate School of Business in Tokyo, Japan. He intervenes in several other academic institutions including HEC Paris and the University of Cambridge.
He is the co-author of over 10 books including Evidence Based Coaching Handbook and Mastering Executive Coaching, and the author of the Cultural Orientations Framework (COF) assessment.
A Master of Science from Stanford University, Philippe has received numerous awards including the Thinkers50 Marshall Goldsmith Leading Global Coaches Award (London, 2019).