| | |
| --- | --- |
| Virtual Conference | |  September 14-16, 2022 |
| |  9 am to 3 pm ET |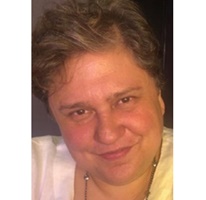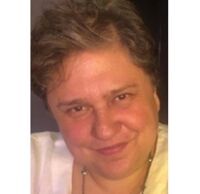 Monsoon Bissell
Keynote Speaker
Coaching for Wholeness: A multi-polar world, a need for belonging and making the personal story count
Owning of one's personal identity and belonging have everything to do with how stories are told about personal experience and how the narrative shifts by bringing the peripheral voices to the center. I invite you to A Listening Conversation. The crucial piece here is being the listener. If the listening container that exists has the potential to hold the telling, then the reciprocity that is created becomes a powerful act of inclusion.
This medium of sharing is unique for it provides this platform: In the specificity of our stories lies their universality. I intend to speak from my own multicultural identity lens – both in terms of the way my identities have informed my experience, in divergent cultural contexts but also how it has impacted my work as a practitioner in what I consider A Listening Profession. Let's explore this reciprocal relationship between listening and telling in the context of low context and high context cultures and in the presence of a changing global reality. The layering that this provides is essential to excavate what we can self-identify and what is systemically placed upon us to adopt, assimilate or reject.
The exploration of this telling and listening narrative will also be a prism through which the trends in the world at large can be highlighted – are we more globalised and also more insular? Is self-representation more suspect as it gets more specific? Is collective grief and personal trauma work going to be a given as coaches support post pandemic transitions? This brings the broad question of what changes will coaching as a whole need to bring to its narrative when it listens to what the emerging times are telling us.
Biography
Monsoon's work in filmmaking, counselling, coaching, teaching and performing all have narrative work as a cornerstone. With an EdM in Multicultural Psychological Counselling from Columbia University and her Coaching certifications from New York University, Monsoon supports people in their healing and in redefining their narratives. As a passionate Training Group facilitator for over 20 years and the current Joint Dean of Professional Development for the Indian Society for Applied Behavioral Sciences she works with diverse populations to discover and shift behaviour patterns experientially.  Explorations in Role and Identity is the course she teaches at India's premier business school (IIM-Ahmedabad). Monsoon's articles on gender and violence have been published in The Daily Beast, two of India's leading journals Outlook and Tehelka and The Hindu Newspaper. Her commitment to girl's education and providing economic empowerment to rural artisans is reflected in her work as a principle promoter of the company Fabindia, India's largest retailer of indigenous craft based products. As the co-creator of the Two Women Talking performance and The Listening Conversation Workshops, she creates spaces for the restor(y)ing of personal identities.