| | |
| --- | --- |
| Virtual Conference | |  September 14-16, 2022 |
| |  9 am to 3 pm ET |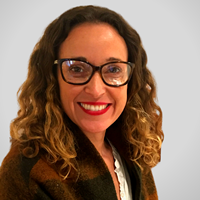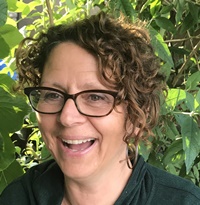 Madeline Brown & Lu Ripley
Speaker
Ordinary people, extraordinary compassion: How suicide alertness enhances coach training
As coaches and coach trainers, we recognize the boundary between coaching and mental health care – but how do we navigate the space between them? We are well trained in supporting our clients to explore their experiences more deeply, but few of us have received training in what to do in those rare cases when that exploration reveals a client in crisis.
By equipping coaches with training in suicide alertness, coach training organizations not only provide coaches with the ability to recognize and respond effectively to signs of crisis – we strengthen existing coaching competencies, prepare coaches emotionally to have deeper conversations, and help them establish greater understanding, trust, and safety in every coaching relationship.
How can your coach training organization lead the way?
In this interactive presentation, coach Maddy Brown and crisis centre community education director Lu Ripley:
Share how being suicide alert can help coaches build greater connection, trust, and safety in every coaching relationship Provide a positive, life-affirming framework for suicide alertness Invite coach trainers to consider and discuss possibilities for integrating suicide alertness into coaching curriculum and certification requirements.
Biography
Maddy Brown's journey into coaching has spanned over ten years and multiple different careers. At 30 years old, Maddy began six years of volunteer work as a training specialist at a suicide prevention and distress services centre. Skills she developed in her thirties led her into the Coaching field and continue to help today as a co-chair of the PQ for Youth Community of Practice. At Positive Intelligence, Maddy helps lead the PQ for Youth Group, the sub-group of PQ for Schools, and the safeguarding committee for Positive Intelligence.
She is a graduate of the Coach Training Institute (CTI) and Maddy has also led Youth Workshops at the Hun School of Princeton and Mulgrave School. She has completed certificate training at the Positive Impact Academy, Diversity Equity and Inclusion and is also a certified mental fitness coach.
---
Lu is currently the director of community learning and engagement at the Crisis Intervention and Suicide Prevention Centre of BC (Crisis Centre of BC). She has over 30 years experience in community based education and program development experience related to education, community development, substance use and sexual health. She also spent over 10 years as a community social worker in the Downtown Eastside. Lu brings personal and professional experience and knowledge to her approach to suicide prevention – which is compassionate, affirming, hopeful, and committed to building a truly suicide safer community.