| | |
| --- | --- |
| Virtual Conference | |  September 14-16, 2022 |
| |  9 am to 3 pm ET |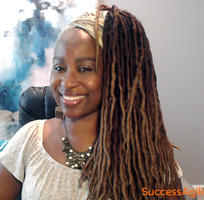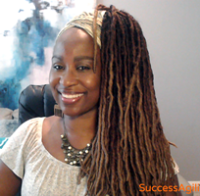 Louria Lindauer
Speaker
3 ways to Elevate you Cultural Competency to Connect Deeper to Your Client
The world is changing. And what sets innovative and inclusive coaches and educators apart is their vision, awareness, and adaptability to cultural differences and similarities. It's time that as people and as leaders, we create space for sustainable and empowered environments and transformation.
In this session, we will discover the formula Culturally Intelligence + Listening = Inclusive Coaching & Leadership. Inclusive Leadership creates adaptive leaders, organizations, and coaches, leading to psychological safety, sense of belonging, evoking transformations and culturally enriching communication.
Diverse groups of multi-diverse people create excellence. In collaborative cultures, the value of diverse backgrounds and perspectives is fully realized. There's a sense of collective belonging in an empowering environment, new ideas and brilliant thinking come alive. All with sustainable results.
Biography
Louria is a brainstormer and a motivator. Her superpower is making the impossible possible, the complex clear, and the undoable done. Her unique perspectives have been forged through 25+ years experience at every level of organizations. She can read the whole system, see what's possible, and help build pathways to get you there.
A professional enterprise strategist and coach who is certified in DEI Executive organizational strategy, Agility and Emotional Intelligence Leadership, Louria brings an innovative, creative, bold, and laughter-fueled approach to create sustainable momentum and meaningful change. She guides leaders and organizations to develop strategic vision, build empathy and competencies to motivate others, and create environments where courageous truth is a living, breathing part of organizational culture.