| | |
| --- | --- |
| Virtual Conference | |  September 14-16, 2022 |
| |  9 am to 3 pm ET |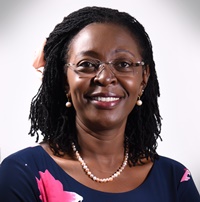 Eileen Laskar
Speaker
Making the Coaching Language and Impact Meaningful to Organizational Leaders
The proposed dialogue is heavily inspired by the long and sometimes frustrating journey I have been through while on a mission to champion the agenda of embedding coaching as a leadership language, posture and culture in organizations. For a long time, the nagging questions for me (and I believe many other coaches globally) have been:
How can coaching practitioners and coach educators effectively communicate the value of coaching in a language that most resonant and most relevant to the organizational leaders who badly need to embrace coaching, but they have no appreciation of the value it brings?
How can coaching practitioners and coach educators directly demonstrate that coaching is central to building agile, creative, high performing and innovative teams?
How can coaching practitioners and coach educators demonstrate the central and critical role of coaching in the bigger organizational culture transformation?
How can coaching practitioners and coach educators measure whether the leaders who claim to be already coaching are indeed doing it effectively, to what extent, and what might be the development opportunities for them?
I therefore sought to find answers to these questions with a view to unlock global organizational doors for other coaching practitioners and coach educators with the same calling and intention, but whose efforts have been frustrated by an invisible language barrier. It's against backdrop that upon receiving my ICF -Master Certified Coach (MCC) credential in 2018, I embarked on a journey to overcome the invisible language that would grab the attention and organizational leaders to give coaching the deserved attention and investment.
In 2019, and based on the new ICF Coaching Competency Model, I developed a Global Leadership and Coaching framework, and an accompanying ecosystem that blends leadership, coaching and performance. It consists of a series of assessments and training programs that are now accredited by ICF under the CCE category. Following this development, we have witnessed a complete turnaround of conversations with organizational leaders. The language used under this new framework has very high resonance and relevance. Finally, we are convinced that we cracked the code on how to make coaching language and value meaningful to leaders in the corporate domain.
My intention therefore is to share the above-referenced framework with ACTO members during the 2022 conference with a view to create awareness, open doors to more coaching opportunities as well as expose and interest them to explore the concept of multiplicity of language in their specific contexts in the coaching world.
Biography
Eileen has been a pioneer in the field of professional coaching within East and Central Africa for the past 15 years. She was the first (and still the only) ICF- Master Certified Coach (MCC) in the broader Eastern Africa region since 2018. She is a coaching ambassador whose rallying call is developing heart-centered leaders, who embrace and apply the coaching philosophy to ignite and elevate human performance in all spheres of life.
Besides offering executive and leadership coaching as well as multiplying coaches for the region, Eileen serves as one of the top technical experts behind embedding a coaching culture in organizations and she has won global recognition for this work by the ICF. She deeply believes that having a human-centered workplace anchored on the coaching philosophy is one of the most sustainable ways for catalyzing performance and building leadership pipeline in an organization.
Eileen is a multiple award winner in recognition for her thought-leadership, especially in the world of leadership development, executive coaching and transforming organizational culture through coaching. She is also a creative; she is the curator of the Global Leadership and Coaching Index, an ecosystem of metrics to measure leadership effectiveness and coaching disposition for leaders. Through her leadership, CDI-Africa Coaching Group has become the premier organization and the-go-to Partner for leadership development and coaching in Eastern Africa, offering a whole array of transformational programs for leaders and organizations. Today, CDI-Africa Coaching Group offers 5 ICF-Accredited Programs and numerous bespoke programs all inspired by Eileen's vision of transforming leadership in Africa. Though she is one of the most sought-after coaches for C- Suite level leaders in Kenya and beyond, her ultimate vision is to see coaching woven into the tapestry of the society and accessible 360 degrees. Only then can we maximize holistic human potential for a greater good.
Eileen is married, is a mother of 3 young men and she lives in Nairobi, Kenya with her family.