| | |
| --- | --- |
| Virtual Conference | |  September 14-16, 2022 |
| |  9 am to 3 pm ET |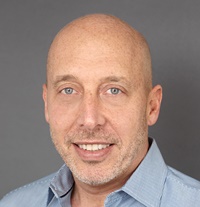 Damian Goldvarg
Speaker
Training on Coaching diverse clients. the immigrant experience
When training coaches on diversity and inclusion topics, many times the unique experience of immigrants is overseen. In this session, we will explore the unique challenges of immigrants, learn a model to identify the experience of acculturation, and develop skills to navigate these conversations with clients.
Biography
Dr. Damian Goldvarg is a Master Certified Coach (MCC), Certified Supervisor (ESIA), and the Past President of the International Coaching Federation (2013-2014). He has thirty years of experience working in leadership development in more than 50 countries. He trains professional coaches, mentor coaches, leaders as coaches, and supervisors worldwide.
He is a recipient of the 2018 Circle of Distinction from the ICF for his global contribution to the coaching profession and the 2019 Supervision Award from EMCC for his contribution to developing Supervision worldwide.
Originally from Argentina, Damian is very passionate about coaching and inspired everybody in his family to receive coaching training including his partner, parents, siblings, siblings-in-law, and six of his closest friends.