| | |
| --- | --- |
| Virtual Conference | |  September 14-16, 2022 |
| |  9 am to 3 pm ET |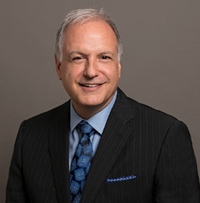 Christopher McAuliffe
Speaker
Power
This highly interactive presentation on power will consist of both discussion and experiential exercises as we explore power dynamics, as a theme and in practice. With a focus on power in coaching and coach training, we will look at energetic shifts that take place accidentally and purposefully with clients and coaches in training. By distinguishing power dynamics and potential for coaches, coach training, coach trainers, and clients, we will be able to alternate perspectives on power from dominance to impact, to support coach trainers in having bold conversations about power in their programs.
Biography
Christopher McAuliffe is the CEO and founder of Accomplishment Coaching and holds the Master Certified Coach credential through the International Coach Federation. A professional coach since 1996, Christopher has produced unprecedented breakthrough results with a wide spectrum of clients across the country. Christopher has a passionate commitment to the development of coaching as an honorable and honored profession.
As a two-term past President of the San Diego Professional Coaches Alliance, Christopher has demonstrated a commitment to the development of Coaching as an ethical, strong profession, both self-regulating and offering consumer protection, credentialing and continuing education. The host of the popular Podcast, "The Coaching Show," on www.AccomplishmentMedia.com since 2002, Christopher has had the pleasure of speaking with many of the thought leaders and key players of coaching. Christopher lives in La Jolla, CA with his wife and two children.